Isuzu Now Offers "Tipper Conversion" On Its D-MAX Pickup Truck (Photos)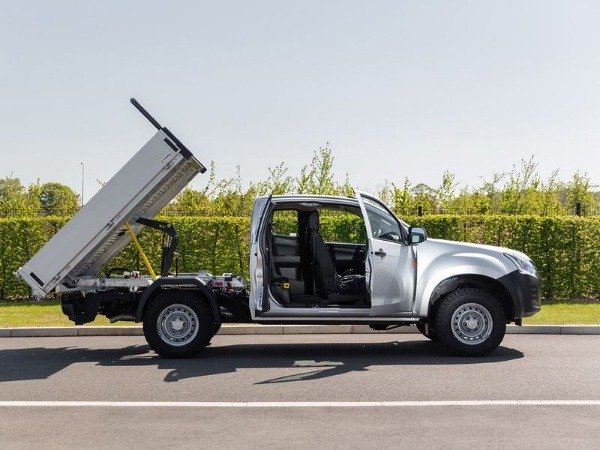 Japanese company Isuzu adds "Tipper conversion" to its D-Max pickup truck to boosts its workhorse credentials.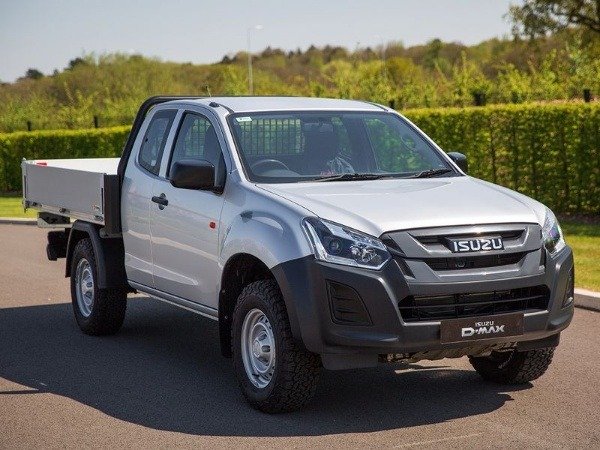 The Isuzu D-Max pickup truck has been manufactured since 2002 by Isuzu Motors. The truck shares the same platform with several General Motors (GM) mid-size trucks such as the Chevrolet Colorado, GMC Canyon and Isuzu i-Series.
But now Isuzu is taking the D-Max truck's utility credentials to the next level by offering "Tipper Conversion".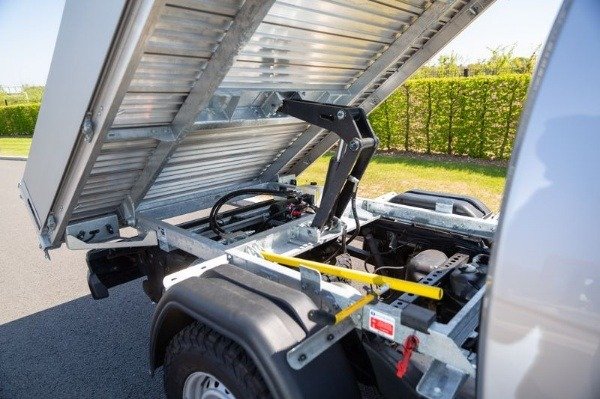 The tipper conversion is a cost-effective solution for customers who require a tough and reliable tipper, with great off-road capabilities.
The rugged 'Tippadeck' bed is considerably spacious, measuring 1,977mm long by 1,800mm wide.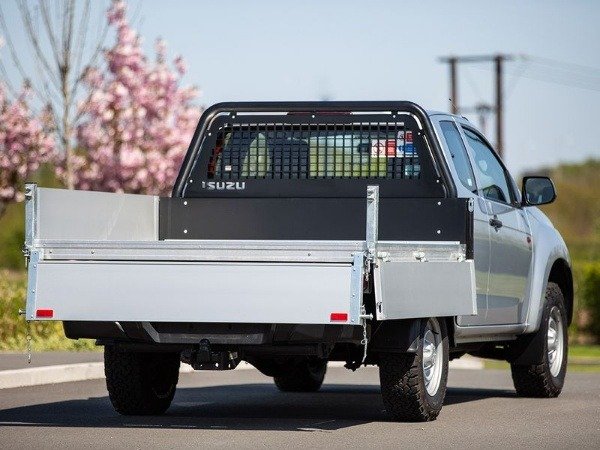 The bed is constructed using 18mm thick interlocking alloy floor panels. The loads are kept secure by 300mm high sideboards and tailboard.
The tailboard, which opens to 180-degrees, features a 2-way hinge assembly.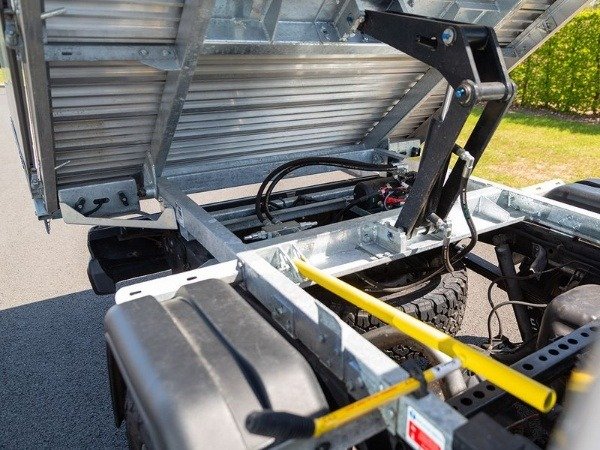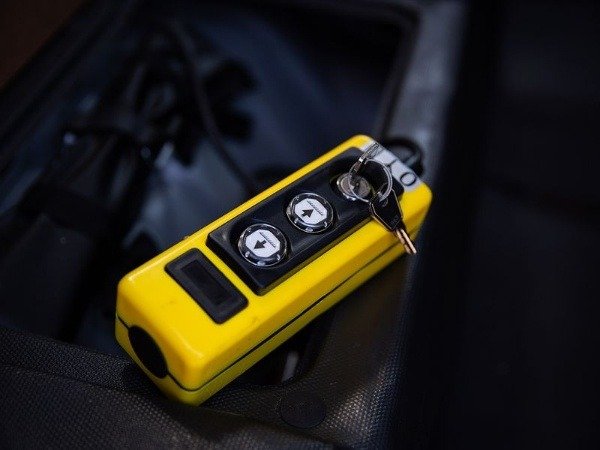 A wander lead control is used to activate the electro-hydraulic power pack that lifts the body up.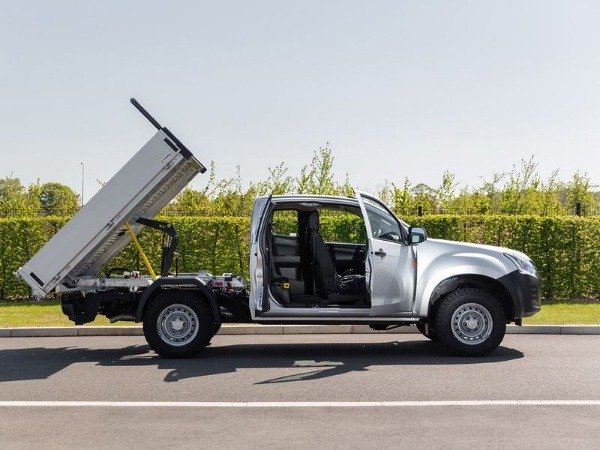 On the outside, the Utility features a hard-wearing black front bumper, black door handles, heated black door mirrors and 16" steel wheels.
It can also be equipped with BF Goodrich All-Terrain tyres if extra grip is required when going off-road.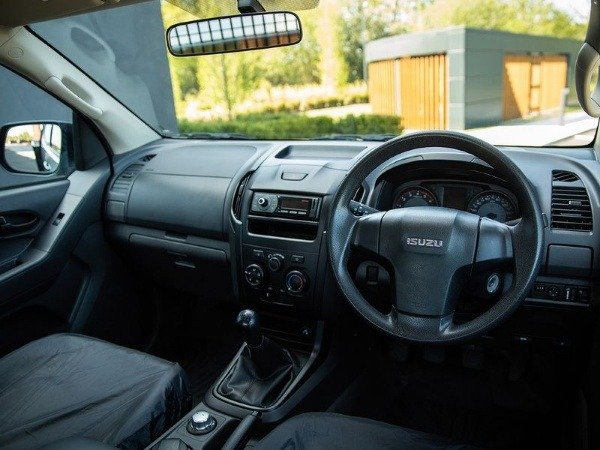 The interior features includes two 12-volt sockets, remote control central locking, vinyl floor covering and under seat base storage.
Other comfort features includes air-conditioning, power windows and an RDS radio with Bluetooth connectivity and USB port.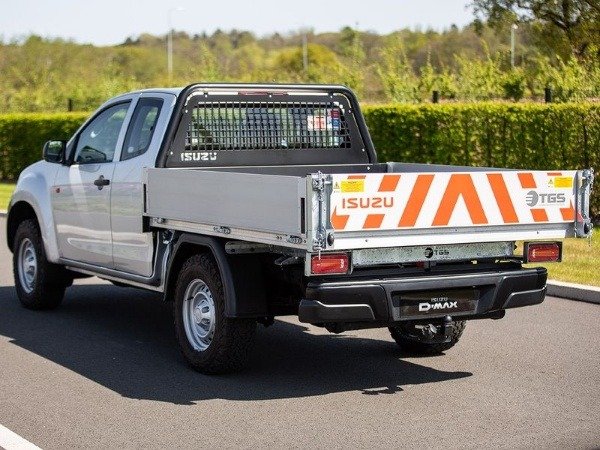 Standard safety features include driver, passenger and curtain airbags.
There is also Hill Start Assist, Hill Descent Control and Trailer Sway Control, which complements the 3.5t towing capacity.
The automaker said the conversion is aimed at customer groups such as tree surgeons, landscape architects and construction companies.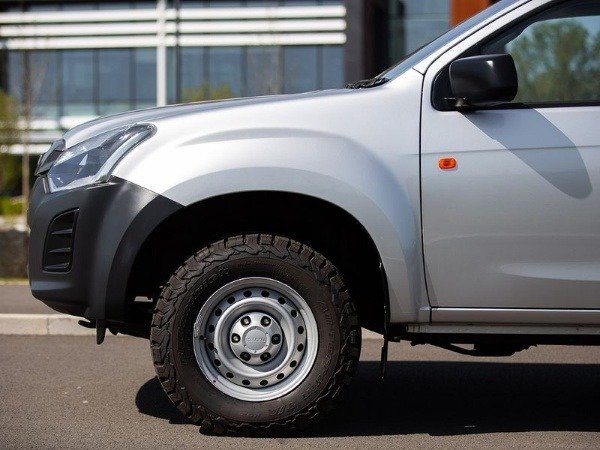 Isuzu plans to produce around 200 vehicles per year.
Information on price and availability will be announced when dealer showrooms re-open after lockdown.