1971 Mercedes Benz Tipper Vs 2020 Mercedes Benz GLB, Which Would You Pick?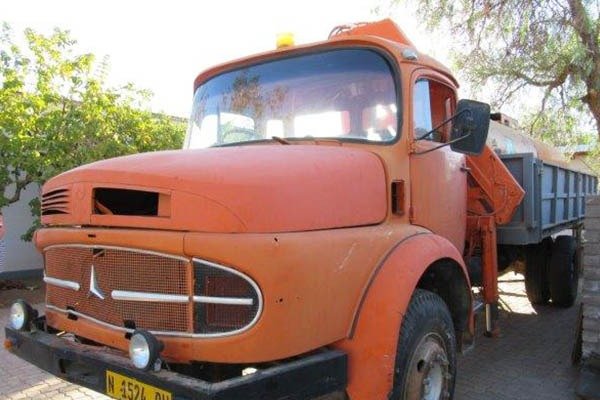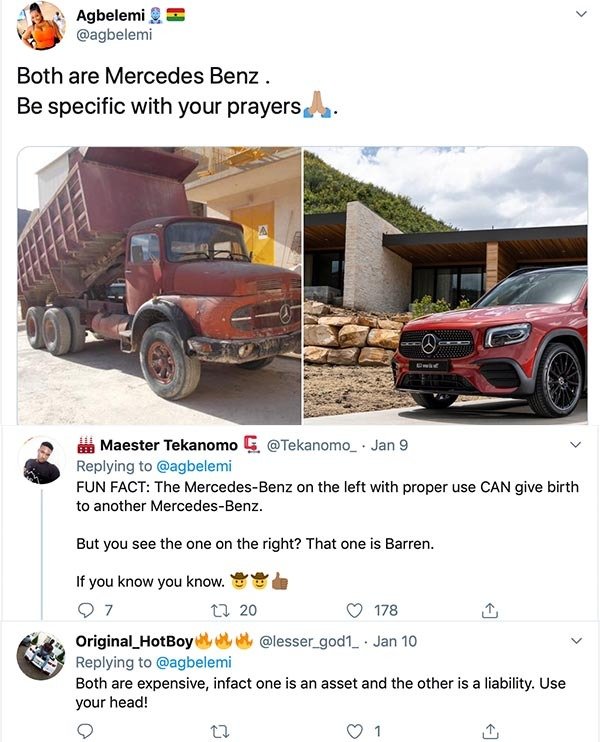 Every automobile lovers have a passion for luxury cars especially when it comes to Mercedes Benz. A 1971 Mercedes Benz Tipper and 2020 Mercedes Benz GLB, have stirred a debate online.
A Twitter user identified as Agbelemi stroke the curiosity of other users with a post captioned as "Both are Mercedes Benz. Be specific with your prayers".
The caption on the picture led to several replies. A tweep even responded saying "Both are expensive, infact one is an asset and the other is a liability. Use your head!"
As seen in the pictures, the 2020 Mercedes Benz GLB is valued around N25m in Nigeria, while the Mercedes Benz Truck has an estimated value of N4m.
Do you agree with the comment above that says "one is an asset and the other is a liability". Or do you belong to the school of thought that believes that both vehicles could assets and both vehicles could be liabilities? According to this school of thought, it all depends on the owner and what the vehicle is used for.
Which side are you on? Kindly drop your opinion in the comment section and tell us which Mercedes Benz you will pick.