Curvy Ghanaian Actress, Moesha Boduong, Acquires A New Range Rover Evoque (PHOTO)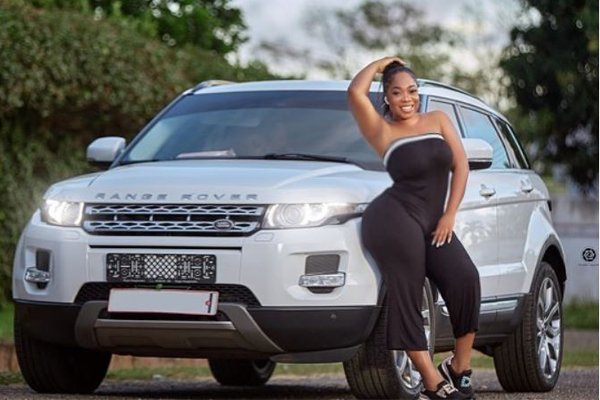 Moesha Buduong is a popular Ghanaian actress. She rose to fame as an actress in Ghanaian movies, as a television host on Viasat 1 TV, and as a model. She was also a former military officer.
The controversial actress who, in April 2018, came under criticism from Ghanaians over a controversial interview she gave to CNN reporter Christiane Amanpour.
In the interview, Buduong mentioned that Ghanaian women use men as their primary source of income, since the economy is tough. They do this through engaging in sexual intercourse with the men.
The curvy Moesha Buduong recently acquired for herself a Range Rover Evoque.
The actress announced her latest acquisition on her social media account where she posted a picture of herself leaning on the vehicle.
She captioned the post thus:
"New babe ���������"