Land Rover Unveils Long Wheel Base Range Rover Evoque L For China(Photos)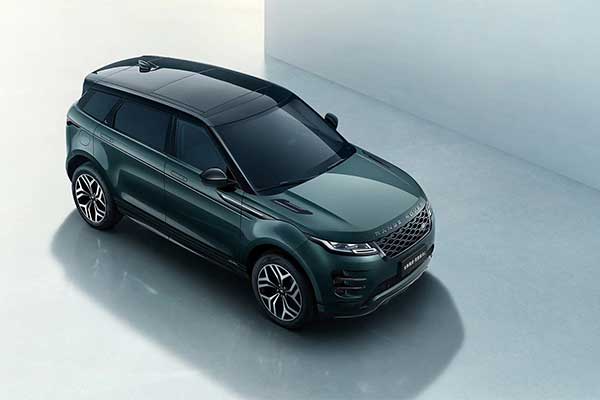 China is known to get long-wheelbase versions of several models. Joining the fray is the new Land Rover Range Rover Evoque, which gets a long-wheelbase version called the Range Rover Evoque L.
The Range Rover Evoque L reportedly measures 178.4 inches (4,531 mm) long which makes it 6.3 inches (160 mm) bigger than the standard model.
Despite the extra length, the model is instantly recognizable as an Evoque as the most noticeable differences are longer rear doors and "L" badge on the C-pillar. That being said, Land Rover is marking the model's introduction with three launch editions that have a two-tone exterior. Land Rover said that this size increase allows passengers to stretch out further using the electronically adjustable rear seats that recline up to seven degrees backward.
All Evoque L models come with the R-Dynamic sports kit and 20-inch alloy wheels as standard. InControl OS 2.0 with a pair of 10.2-inch touchscreen displays makes finding your favourite music a breeze, but that's something that only front occupants can reach. There's also a third display for climate control and vehicle settings as well as a second-generation activity key, which gains an OLED touchscreen display and acts a bit like a smartwatch.
As of now, Jaguar Land Rover does not plan to sell this SUV in any other country. The reason behind JLR launching a long-wheelbase version of the Evoque in China is that a large number of customers in the country prefer more space at the rear seats.