Daddy Freeze Replies Innoson; Reaffirms The IVM G40 SUV Given To The BBNaija Winner Is Not Fine
Daddy Freeze Replies Innoson
Daddy Freeze has taken to his official Instagram page to reply Innoson Vehicle Manufacturing. This came hours after the local automaker replied a critic stating "Rome Was Not Built In A Day". You  can read up everything Innoson Vehicle Manufacturing said via the link HERE.
Daddy Freeze believes the design of the Innoson IVM G40 SUV is less esteemed when compared to other foreign SUVs. According to the OAP, he is voicing his opinion as "a life long automobile enthusiast."
Daddy Freeze wrote;
Dear Innoson, I happen to support @tundeednut's view, that the car given to the #BigBrotherNaija winner is 'not fine', this is my personal opinion as a life long automobile enthusiast, especially in the light of the automotive design language of 2019, which in comparison to your designs, in my view, seemingly makes your products less esteemed than they deserve.
–
In addition to this, how can your company (that is not renowned for luxury), expect to compete favorably with established luxury products from Mercedes Benz, Range Rover, BMW and Lexus, in the same price bracket? This once again, in my personal opinion, suggests that you got your branding wrong; as budget car brands (which is what I believe your company communicates itself to be), do not produce luxury cars. When Toyota wanted to compete in the luxury market, they introduced Lexus, Honda birthed Acura, Mercedes created Maybach etc.
–
Now, let's examine the pricing of the said vehicle as announced by Ebuka on the #BBN season finale he hosted. When Ebuka called out the price of N25 million I almost fell out of my seat. That is $68,000 US dollars, more expensive than a brand new 2018 Mercedes Benz GLE at circa $52,000, a brand new, 2018 BMW X5 at less than $50,000, or a brand new, 2019 this time, RangeRover Velar.
More as Daddy Freeze Replies Innoson
LET'S EXAMINE THIS CLOSELY, CAN AN INNOSON CAR REALLY BE WORTH $18,000 DOLLARS MORE THAN A VELAR OR GLE?
(Scroll left to see actual BMW, Mercedes & Velar prices on cars.com)
–
They aren't even in the same automotive bracket to start with and consequently should not even be similarly priced, let alone be way more expensive.
–
Also, let's ask ourselves, would someone in Benin republic, where the customs duty on a vehicle is 5%, have the option of a brand new velar (with like $10k change left) choose Innoson?🙄
–
Another point is exporting Innoson to other countries to earn foreign exchange. How can this be possible considering the options available and the absence of the sentimental 'let's patronize our own' handicap, that is hindering our objectivity?
–
In light of the foregoing, we must levitate away from sentiments and emotions and embrace reality if we want Innoson as a brand to blossom. ~FRZ
Below are some pictures of the Innoson IVM G40 SUV that stirred up the whole issue;
There have been several reactions on social media since Innoson presented the IVM G40 SUV to Mercy Eke who emerged the winner. Innoson vehicle Manufacturing also made her their brand Ambassador.
However, Daddy Freeze is a car enthusiast who has stormed various car shows like the Bimmerfest. Just a month ago, he graced the event In a N120m 2018 Audi R8 V10 Spyder.  You can also read our post on "Daddy Freeze's Car Collection (PHOTOS)"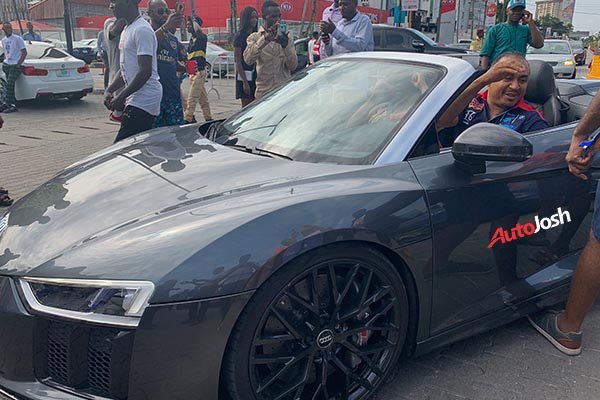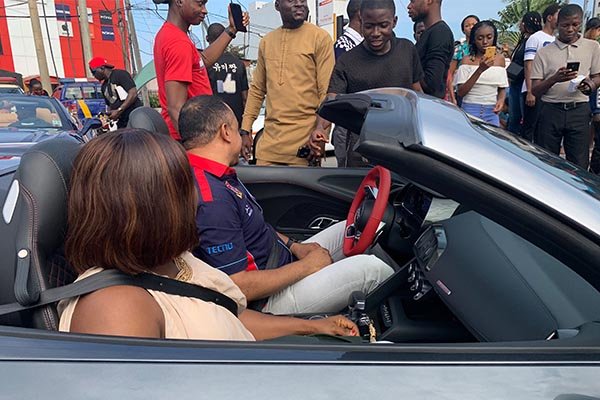 What do you have to say about this Daddy Freeze and Innoson brouhaha???