Daimler To Buy ₦8.3 trillion Worth Of Batteries To Power Its Electric Vehicles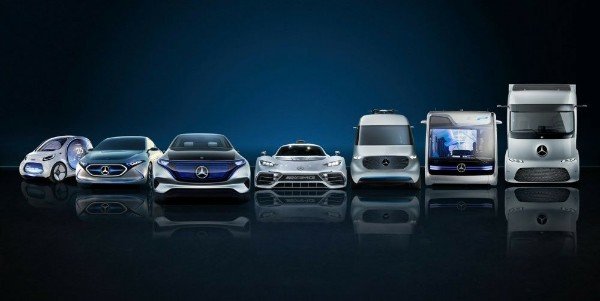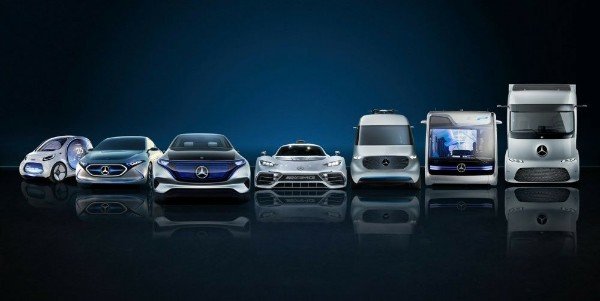 DAIMLER ,which currently owns Mercedes-Benz,Smart ,Mercedes-Benz Trucks, Freightliner , Fuso , Western Star , Bharatbenz , Mercedes-Benz Vans, Mercedes-Benz Buses ,Setra and Thomas Built, says it will buy ₦8.3trillion worth of electric vehicle batteries through 2030 in order to electrify all its brands.
Daimler currently buys battery cells from SK Innovation and LG Chem in South Korea, as well as China's Contemporary Amperex Technology.
It also plans to open six new battery assembly plants around the world, including three in Germany and one each in China, Thailand and the United States.
Who Owns Who? World's Largest Automakers And Car Brands They Currently Control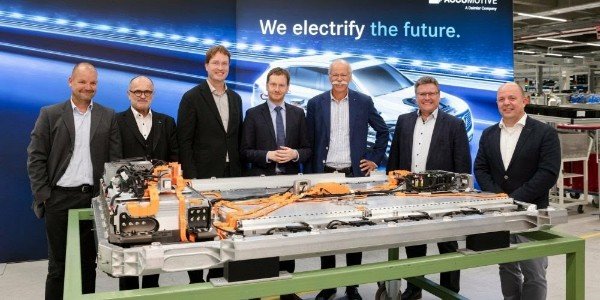 Daimler said:
"Our electric offensive continues to gain momentum. After investing billions of euros in the development of the electric fleet and the expansion of our global battery network, we are now taking the next step.
"With the purchase of battery cells for more than €20bn ($23 billion), we are systematically pushing forward with the transformation into the electric future of our company. We plan a total of 130 electrified variants at Mercedes-Benz Cars by 2022. In addition, we will have electric vans, buses and trucks"
The electrified variants will include the all-electric vehicles,hybrid and plug-in hybrids like the new Mercedes-Benz GLC F-Cell plug-in hybrid SUV that is powered by hydrogen fuel and batteries.
Daimler's first all-electric Mercedes-Benz EQC SUV that will be launched next year uses battery cells that is made up of 60% nickel, 20% manganese and 20% cobalt.
It also plans to make its own batteries for its future electric cars that will contain little or no Cobalt .Cobalt is very costly and mostly mined in war-torn Democratic Republic of Congo.
"Our engineers are also working on a ratio with 90 percent nickel, 5 percent manganese 5 percent cobalt in order to reduce the amount of rare earth metals (Cobalt) even further".
Major German automakers like BMW, Volkswagen and Mercedes have invested billions of dollars to make cheaper Tesla fighters ,as more car owners (Nigerians excluded) are beginning to ditch their polluting petrol and diesel powered cars for the all-electric and hybrid alternatives.
What do you think?