Daniel Amokachi : Maintenance Costs Forced Me To Sell My Private Jet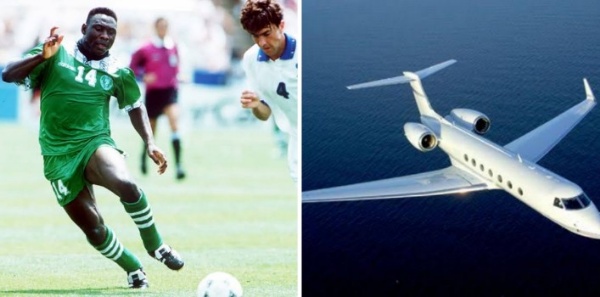 Former Super Eagles player Daniel Amokachi forced to sell his private jet due to its outrageous maintenance costs.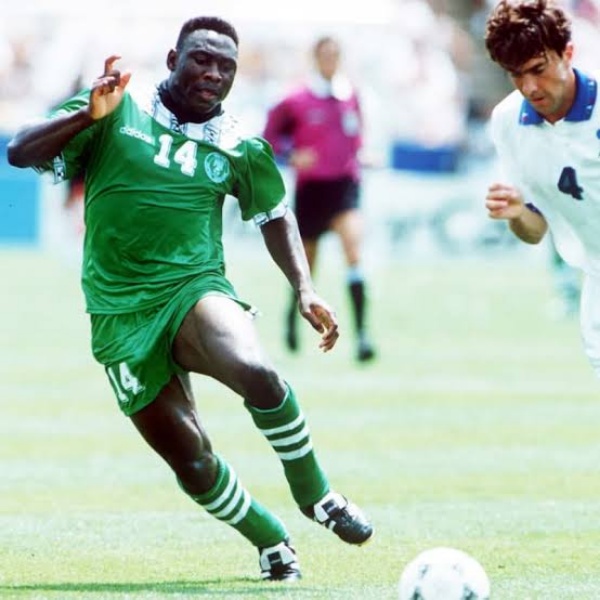 Footballers are one of the richest humans on the planet. Their massive salary as well as endorsements have allowed them to own almost anything money can buy. These includes mansions, luxury cars as well as private jets.
Still on privates jets; its almost every soccer players dream to own a private jet and back in the 90s, former Super Eagles star, Daniel Amokachi, became the first Nigerian player to own one.
Daniel Amokachi acquired the aircraft while playing for Besiktas FC.
But, it wasn't long before the "The Bull" ditched the aircraft due to its reported outrageous maintenance costs.
While explaining the reasons for buying the aircraft to Brila FM's Anthony Bekederemo, Amokachi said :
"All I need do was have my name on the airline and at any point, I can call the aircraft to pick me to anywhere in the world.
He also disclosed that the cost of maintaining a private jet was the reason for returning it.
"Just to fly over a country to get clearance is money, to take care of it is money, to leave it overnight is money.
"Believe me everything about me is the grace of God because if it wasn't His grace I'll stay without a dime. If I had left the plane, it would have been seized at the end of the day.
Amokachi concluded that the decision to sell the jet came in 2000/01 after ending active football.
"Yes. That was why I gave it back to the company as soon as I stopped playing football because it was like suicide. I wasn't feeling it that much when I was making money.
"I gave it back to them (the airline that sold it to him) when I realized I couldn't continue in the year 2000/01 and through a clean negotiation and everybody was happy."