Air Peace Denies Ownership Of Private Jet Seized By US Over Alleged Multimillion-dollar Fraud (Photos)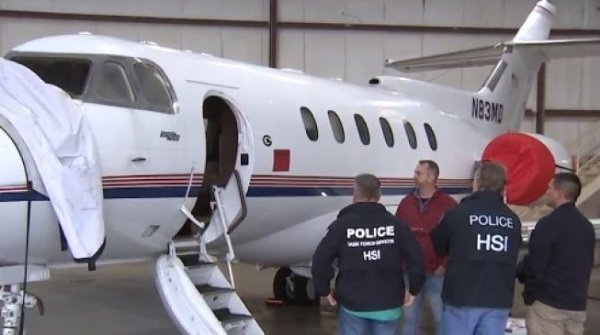 Air Peace has denied ownership of the private jet seized by US over owners alleged involvements in multimillion-dollar fraud.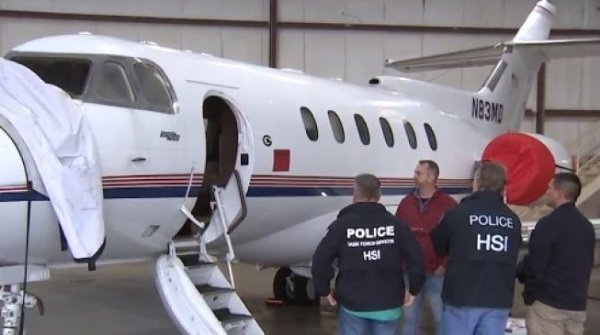 The US federal agents has seized a jet belonging to an unnamed Nigerian man indicted in multi-million dollar international fraud.
The private jet was seized at the  Peachtree DeKalb Airport, Georgia, United States. The sealed sign placed on the jet reads:
"This property is under detention and/or seizure, United States Customs Service."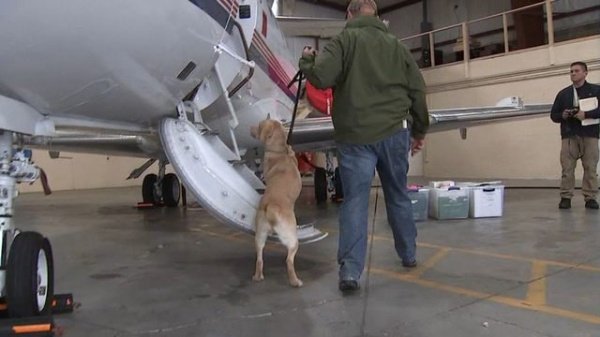 Special agent Thor Whitmore, who watched as K-9 team searched the jet for drugs, said,
"It's like a game of chess, we try to stay on top of their next move."
Since the beginning of this year, the Homeland Security has seized more than five tons of drugs, 200 guns and $4,375,457 cash. During this period, more than 1,100 cases have been filed and 779 arrests made. It has also led to 254 indictments and 241 convictions
Air Peace Denies Having A Jet Seized In The US
Nigeria's biggest airline has reacted to the rumour going round that the seized jet belongs to Air Peace.
According to Air Peace Corporate Commumications/Media Executive, Stanley Olisa, none of its aircraft was siezed in Atlanta in the United States.
He said :
"Linking Air peace to the aircraft that was seized in the US is the act of mischief makers locally who are bent on tarnishing the image of the airline and its owner.
"We have since learnt that the actual owner of the aircraft appeared in court on Tuesday (last week) in the US but unfortunately, some people are still linking the aircraft to Air Peace."
This comes after the US Department of Justice charged the Chairman of Air Peace, Mr. Allen Onyema, with bank fraud and money laundering.
According to US Attorney Byung Pak,
"Onyema allegedly leveraged his status as a prominent business leader and airline executive while using falsified documents to commit fraud,"
"We will diligently protect the integrity of our banking system from being corrupted by criminals, even when they disguise themselves in a cloak of international business,"
But Air Peace CEO has denied any wrong doings, saying all transactions were done through the Central Bank of Nigeria. He said he has never laundered money in his entire life.