Davido Needs Your Advice On His Newly Acquired Lamborghini Urus (Photos)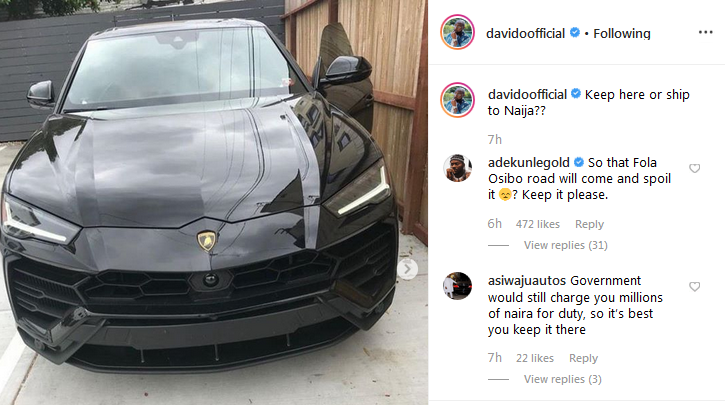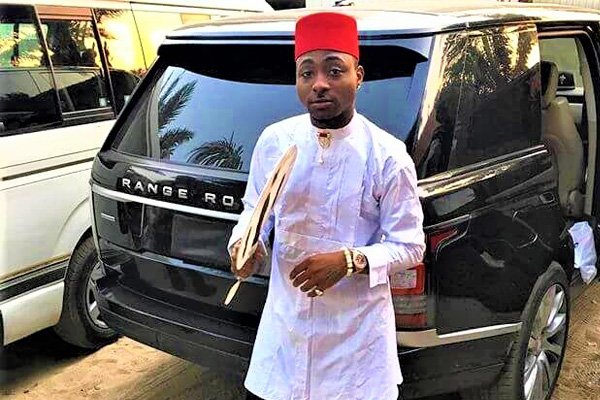 Davido just acquired this Lamborghini Urus, but has found himself in a serious dilemma of choosing where to keep the car – overseas or here in Nigeria.
Davido is among the  celebrities that have cool cars in their garage. He is also known for his generosity of buying cars for those in his circle.
Please, help suggest for him. Do you prefer he ships the monster down to Nigeria or he keeps it over there?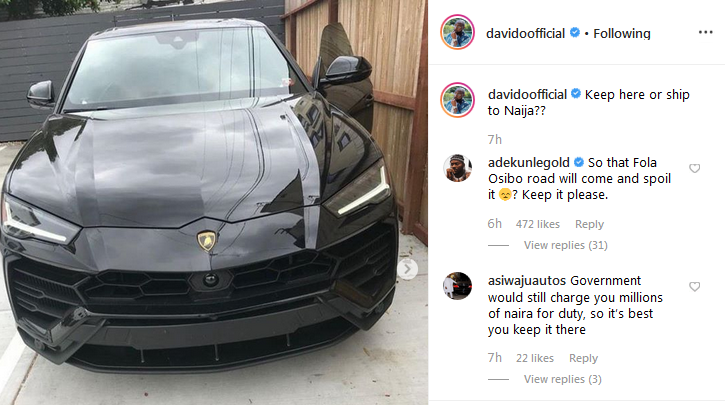 Did you see our post on the first Lamborghini Urus in Nigeria? Check it out via the link HERE.
See more photos below;