Dino Melaye's vintage Rolls Royce that is worth N180million
Dino Melaye's vintage Rolls Royce revealed by sources close to him. He bought the car 2 years ago in Las Vegas and paid as much as  $400,000. The value is about N180 million today due to the current exchange rate of Nigerian Naira against the Dollar.
The rate at which Dino Melaye has been showcasing his cars is amazing and this has left many Nigerians speechless. We still remember his vintage German Benz 190 (1965 model) and made in India Hindustan Ambassador Grand (2013 model) which were displayed recently.
Would you rather buy this ride?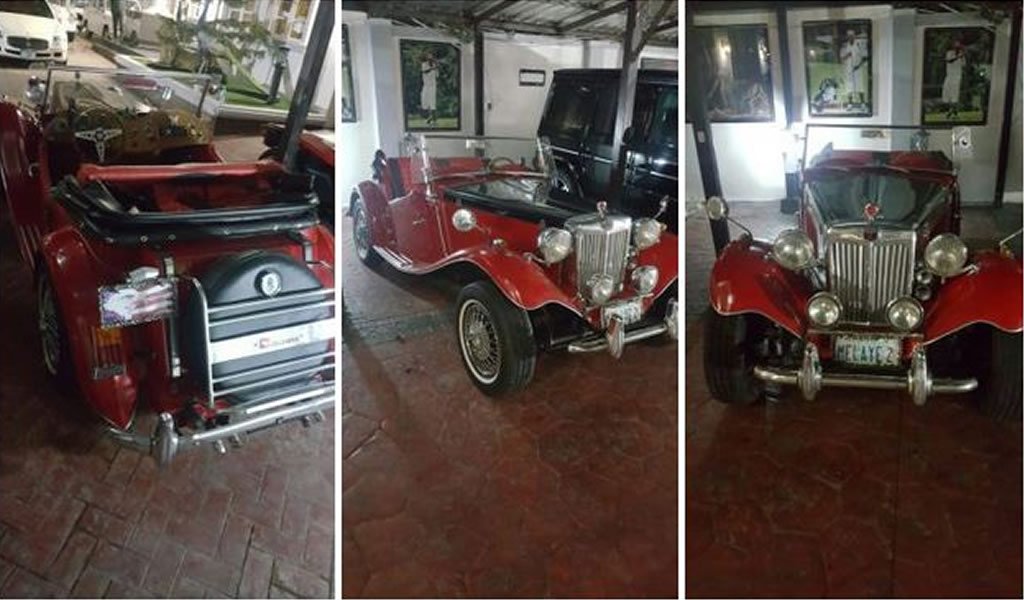 Credit: Sobatim Banem