DJ Cuppy Participates In Don'tLeaveMeChallenge Using Her Range Rover SUV (Video)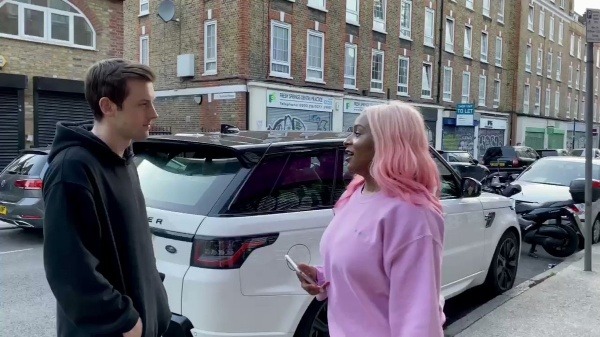 Billionaire heiress and singer DJ Cuppy participates in the trending Don'tLeaveMeChallenge using her white Range Rover SUV.
The SUV is one of several luxury cars in her collection. She also boast of Rolls-Royce Phantom and Mercedes-Benz G-Wagon.
Nigerian disc jockey and singer, Florence Ifeoluwa Otedola, popularly known as Dj Cuppy, has joined the growing list of celebrities who are participating in the #Don'tLeaveMeChallenge that is currently trending on social media.
The #DontLeaveMeChallenge videos are marked by TikTokers posing punny questions to group of friends before running away. Their friends usually cheer them on, yelling, "Don't leave me. Take me with you".
In the video, the 27 year old billionaire heiress was seen running into her white Range Rover SUV after posing her punny questions.
She captioned her video with :
😂🤣 #DontLeaveMe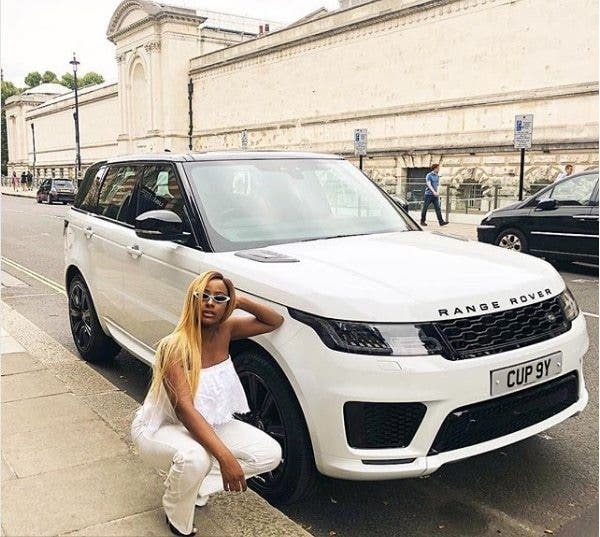 DJ Cuppys unique challenge is a testament of her love for Supercars. Her instagram page is filled with her poses with luxury cars like the super-rare $1.4m Ferrari Laferrari sports car; the latest Rolls-Royce Phantom; Mercedes-Benz G-Wagon; just to mention but a few.
DJ Cuppy's luxury car Range Rover Sport is an off-road, go-anywhere SUV. Its plush interior as well as its impressive off-road capabilities makes it a favourite among Nigerian celebrities.