Northerner Screams "NAGODE" As Man Drifts With Honda Odyssey Minivan (Video)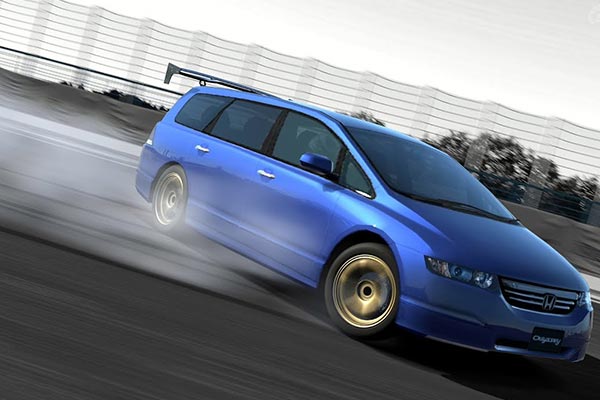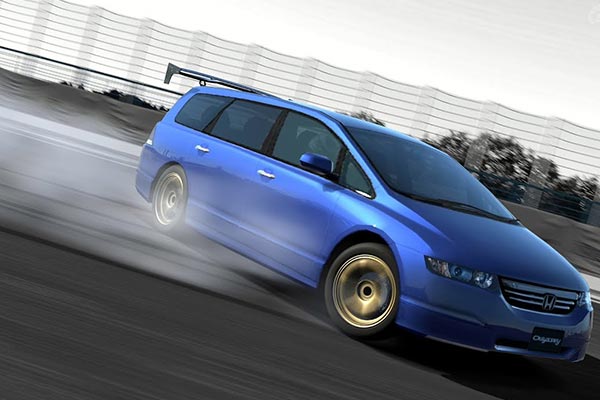 It was an afternoon mixed with emotions for onlookers as some stared from afar with fear and others with cheers when a man was seen drifting a Honda Odyssey minivan.
According to the video that surfaced online, people were seen making horrific noises and some couldn't help but look overwhelmed. Surprisingly, the vehicle used in the drifting stunt is a front-wheel-drive minivan.
The black Honda Odyssey can be seen to have at least 2 people in it. The driver appears to be on a white kaftan and the other passenger sitting next to him wore a grey top. The back seat could not be seen clearly.
The driver sped for a few meters before making a sharp U-turn at the T- junction. The tyres screeched and left a print on the tarred road.
He then speeds up again only for the driver to make another powerslide. The driver and the passenger were seen waving their hands in a playful and joyous mood.
Worthy of note, all this happened on a single lane street in a place that seems to be in northern Nigeria.
VIDEO
The Odyssey is a minivan manufactured and marketed by Japanese Automaker "Honda". The minivan has a range of models from the first generation to the fifth generation. The third-generation Odyssey you saw in the video was sold as the 2005-2007 model.
It's a front-engine, front-wheel-drive minivan that's powered by a 3.5 Litre V6 engine. The stock engine produces 255 hp.