Drivers Scramble To Pick Up Money After Armoured Truck Spilled Cash On The Highway In U.S. (Video/Pics)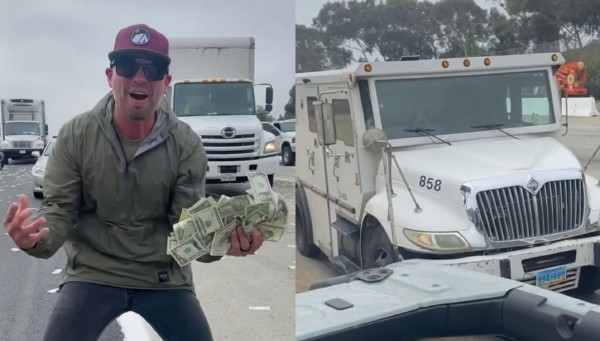 Drivers scramble for money after an armoured truck spilled cash on California highway in the United States.
Now FBI and California Highway Patrol (CHP) say drivers need to return the money or face possible criminal charges.
The chaos started when the doors of an armored truck came open on the interstate, sending the cash flying.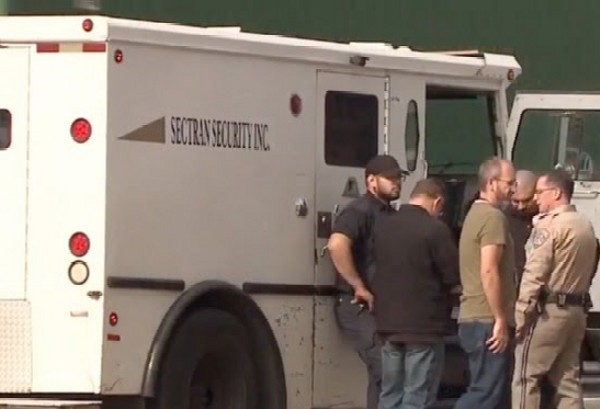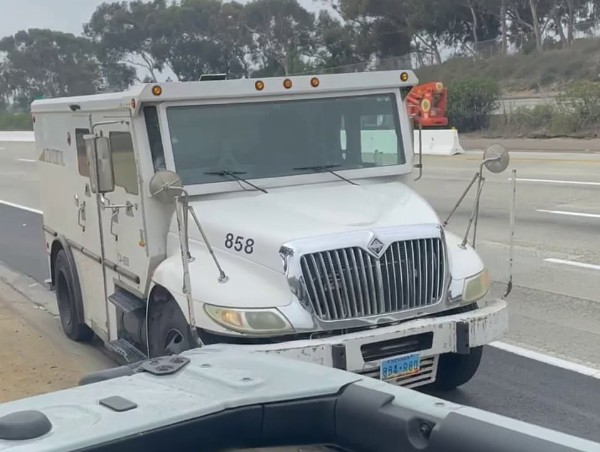 An armoured truck reportedly owned by Sectran Security Inc. dropped loads of cash onto a freeway in Carlsbad, California, on Friday, causing a major traffic jam as motorists rushed out of their vehicles to pick up 'free cash'.
According to reports, the armoured truck was on its way to the Federal Reserve to make the deposit when the back doors burst open around 10 a.m.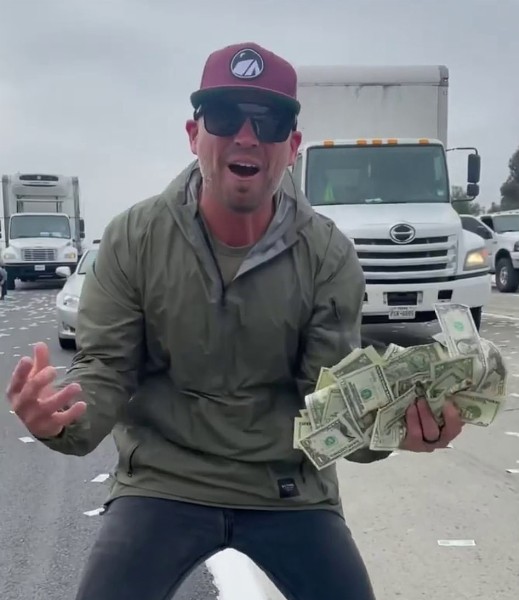 The armoured truck's driver reportedly tried to pick up the cash at first, but then began recording the drivers who stopped to take the cash.
Now the FBI and the California Highway Patrol (CHP) are looking for those who ran off with the money. Officials said social media videos of the incident could help them find those who took any cash.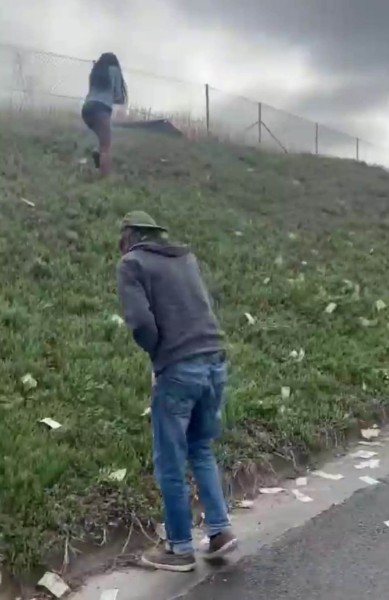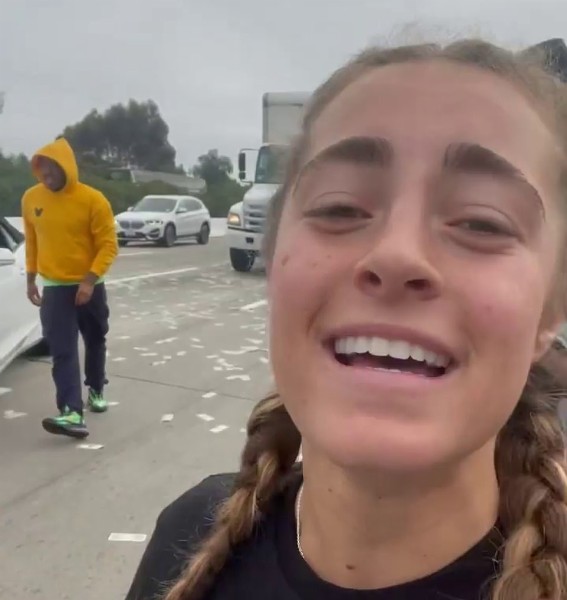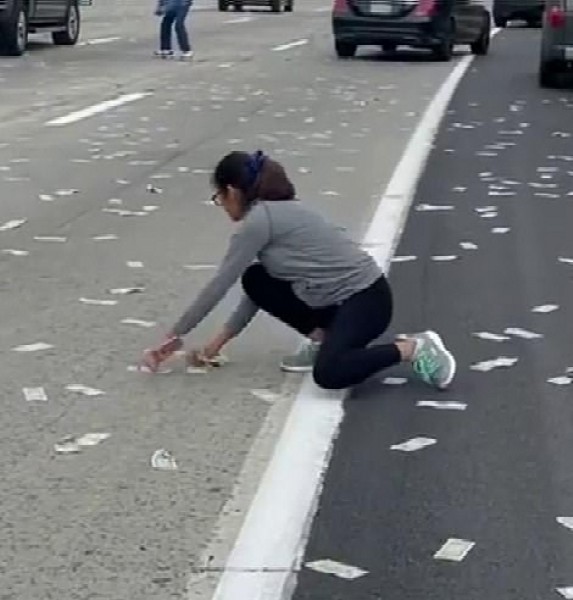 Drivers scramble for money after an armoured truck spilled cash on California highway
A CHP spokesperson said :
'If anyone picked up cash, we ask you to bring it to the office in Vista immediately,'
'I just want to give everyone a head's up that there is a lot of video evidence.'
Authorities are also working to figure out why the doors opened, spilling out the cash.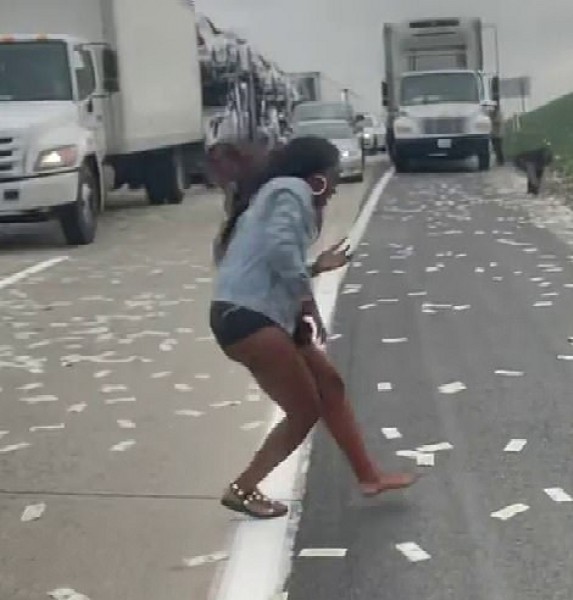 During a press conference, Sgt. Curtis Martin, said :
"If you found money on the freeway, it is not your money,"
"It belongs to the FDIC (Federal Deposit Insurance Corporation) and this armored truck and the bank. It needs to be returned."
Martin added that two people, a man and a woman, have been arrested on suspicion of taking the cash. The two adults' car was allegedly blocking traffic after they were locked out of the vehicle as they tried to pick up cash.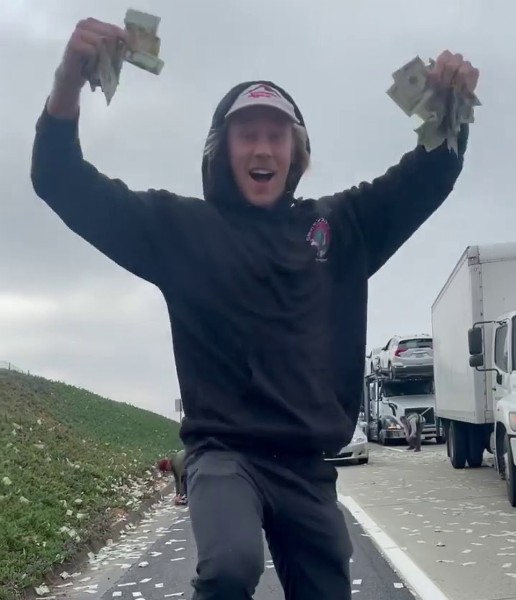 In a joint press release, the FBI and CHP said :
"Many of the motorists returned the money immediately to the officers; however, there were motorists observed driving from the scene with stolen money,"
"The CHP would like to thank those motorists who have already returned money to their local CHP office and remind the public to do the right thing and return any money they found on the freeway."