Electric Land Cruiser, Toyota Builds 70 Series That Runs On Batteries For Mining Giant BHP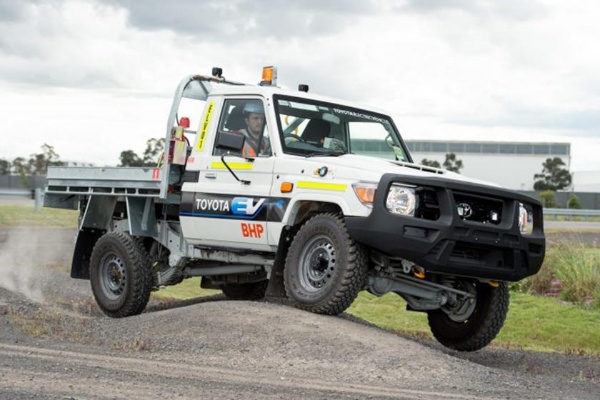 Toyota builds electric Land Cruiser 70 series for Australian mining giant BHP. 
Australia is one of Toyota Land Cruiser's biggest markets and the vehicle, known for its reliability and ruggedness, is available in SUV and pickup body styles.
Now, Toyota Australia has teamed up with mining giant BHP to create and test a version of its classic Land Cruiser that is environmentally friendly.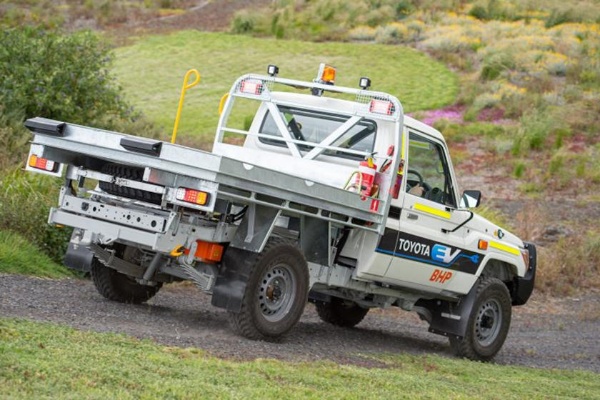 BHP lineups consists of dozens of 79 Series that are powdered by air polluting diesel engines. To create this one-off electric vehicle, Toyota swapped the 151kw, 4. 5L turbo-diesel V8 engine in the 79 Series Land Cruiser with battery-packs.
Toyota Australia's President and CEO, Matthew Callachor, said in a statement about the zero-emission truck that :
"This project is a great testament to how we can both work together as leading companies in our respective industries to change the future,"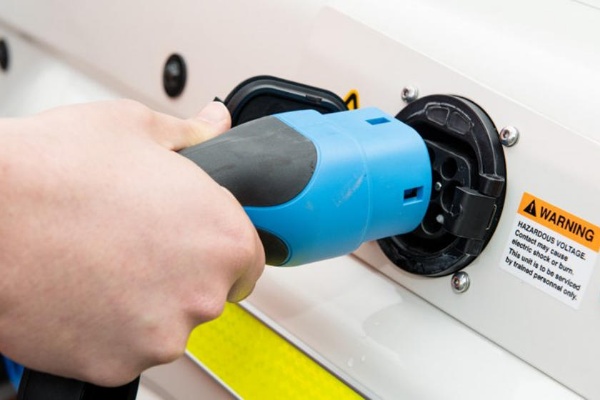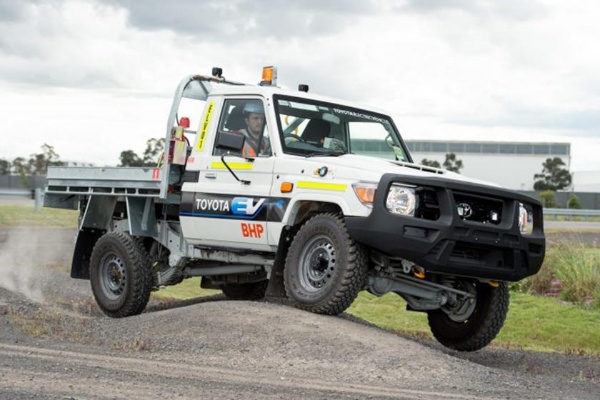 Toyota didn't say anything about the battery-electric powertrain used in the prototype, but the automaker promised to reveal more information in the coming months.
This electric vehicle isn't the only electric Land Cruiser 70 Series in BHP fleet. The company took delivery of eCruiser, which was converted by Perth-based engineering firm Voltra, in 2018.
The eCruiser has a 42.24kWh battery capacity that will go 80-100km range in mining conditions before running out of juice. It can be charged in about an hour using a 50kW DC rapid charger.