#EndSars Protesters At Lekki Now Charges Phones Free Through Solar Panels Mounted On Van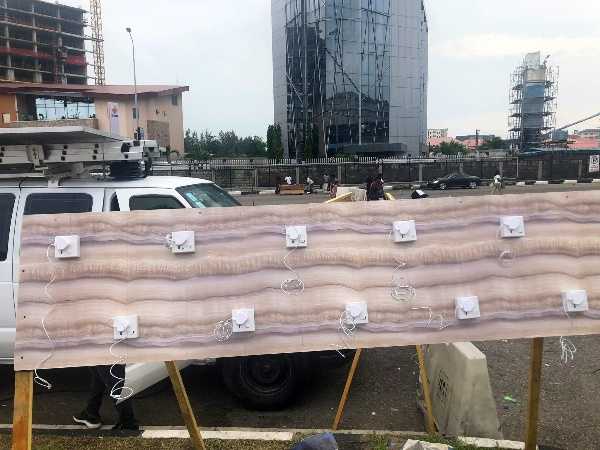 #EndSars protesters at Lekki now charges their phones and other rechargeables for free through solar panels mounted on van.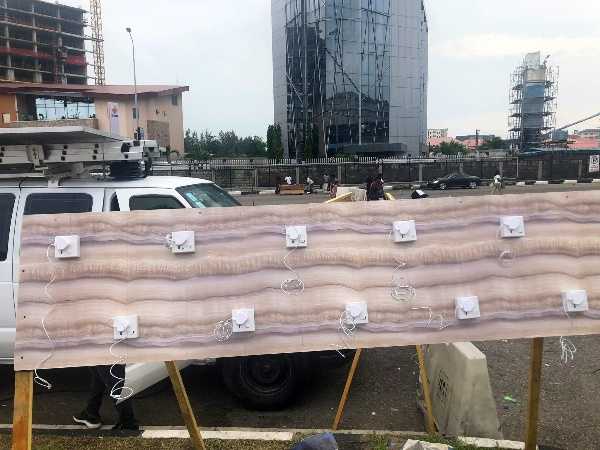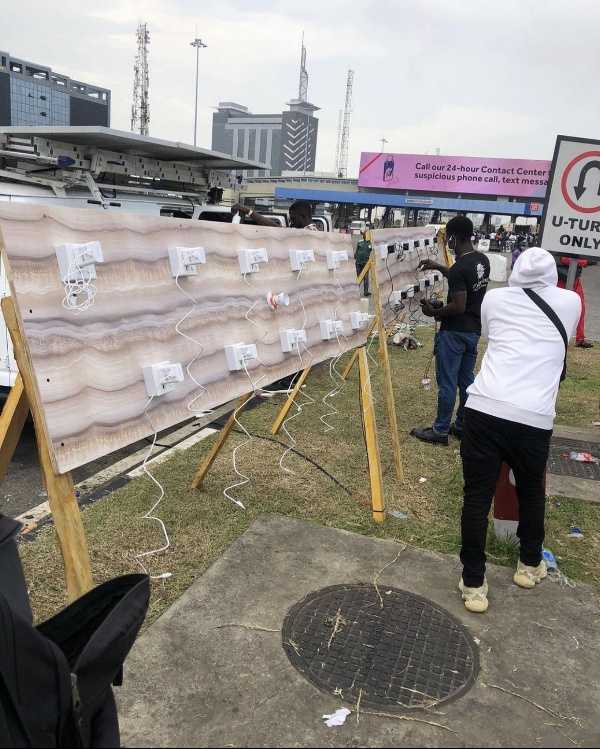 #EndSars protesters at Lekki now charges their mobile phones and other rechargeables through the power generated from solar panels mounted on a Ford van.
Footage shared online shows a set up similar to the lucrative phone charging businesses that is scattered across the country.
But in this case, charging is free, making it easier for #EndSars protesters to easily refill their phone battery juice.
The motorised solar power system is not only cost effective but also environment friendly as well.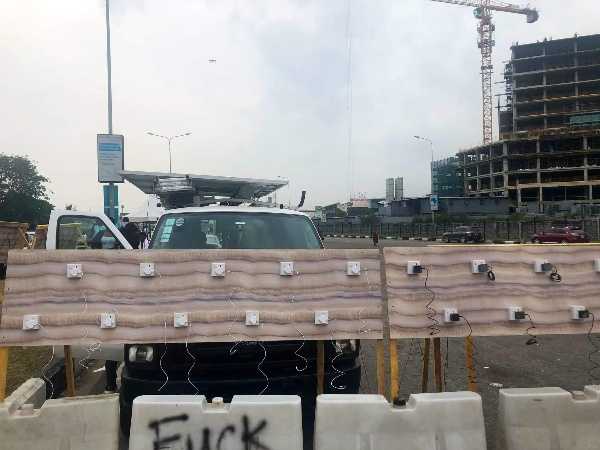 This charging set up doesn't directly depend on the energy from the sun. It draws its powers (220-240 volts) from batteries/inverter systems.
The duty of the solar cells mounted atop the roof of the Ford Super Duty van is to channel the light energy from the sun to continously recharge the batteries.
The electricity can also power electronics, lights, TVs, radios, fans, blenders, fridges as well as computers.