Engine, Dashboard And Rear-seat, Unbelievable Places Where Desperate African Migrants Were Discovered (Photos & Video)
Unbelievable… One of two African migrant trying to enter Europe was found hiding between dashboard and engine. A lady was also discovered inside the rear seats.
Just when you think you have seen it all…
One of two African migrants trying to enter Europe have been found hiding inside the space between the engine and dashboard. A lady was also discovered inside the rear seat in a desperate bid to sneak into Spain.
Spanish Civil Guards discovered the two young Guinean nationals while trying to enter the Spanish enclave of Melilla.
The recently shared video shows the migrants, a man and a woman, both aged 19, extracting themselves from cramped spaces of the modified car.
The Moroccan driver and another passenger were arrested for human trafficking.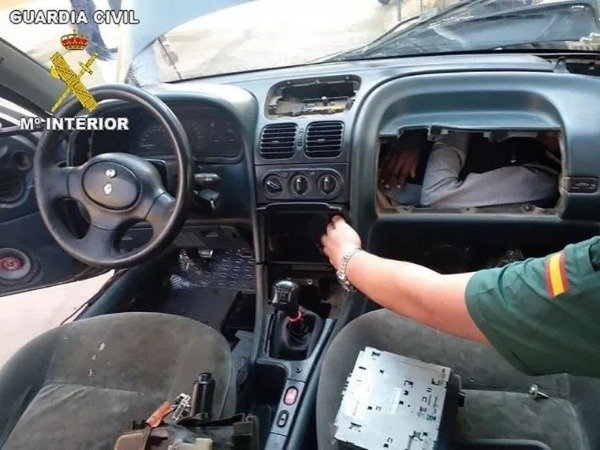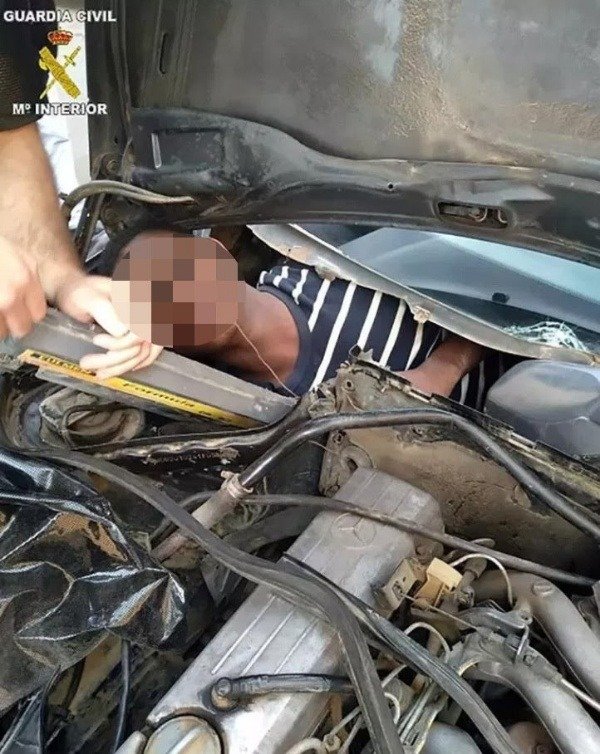 Seven months ago, 4 migrants trying to flee Morocco into a Spanish enclave in North Africa were found hiding inside rear seat, dashboards and base of the car.  Two of the four migrants had to be treated by medics after showing symptoms of asphyxia, disorientation and joint pains.
These shocking scene shows how desperate some African migrants are in order to make it to Europe.
Vietnamese Migrants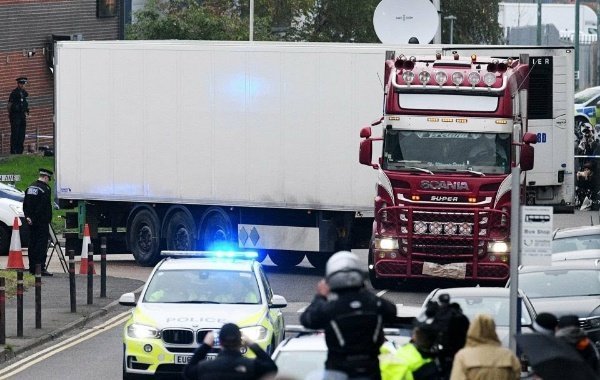 Two months ago, bodies of 39 Vietnamese nationals were found in the back of a freezing truck in Essex. The dead people were initially thought to be Chinese nationals. The migrants are believed to have died for at least 12 hours before reaching the UK.
Chinese migrants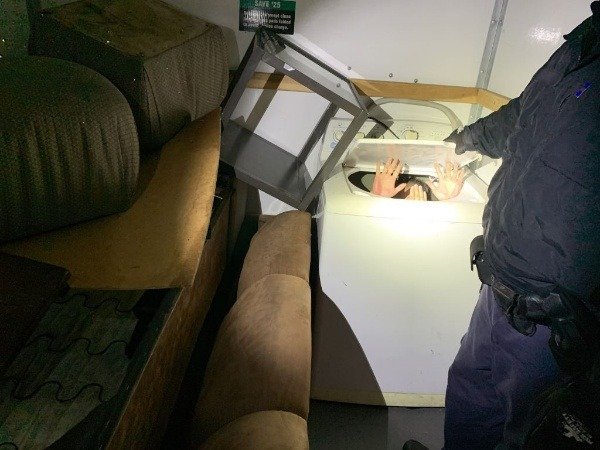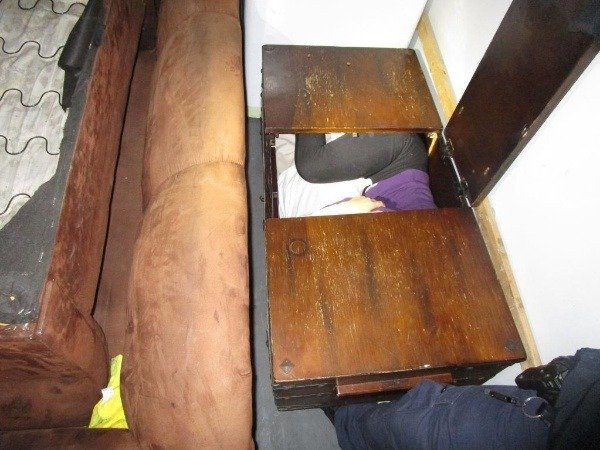 Last week, eleven Chinese migrants trying to sneak into US were discovered hiding in furniture and appliances inside a truck.
According to photos shared on twitter, one person was found crammed inside a washing machine and another was curled up inside a wooden chest. The 11 migrants were detained pending criminal and immigration proceedings.
The 42-year-old truck driver, a US citizen, was arrested on suspicion of human smuggling.