Euro 2020 Begins In Style After Matchball Was Delivered By VW Remote Controlled Car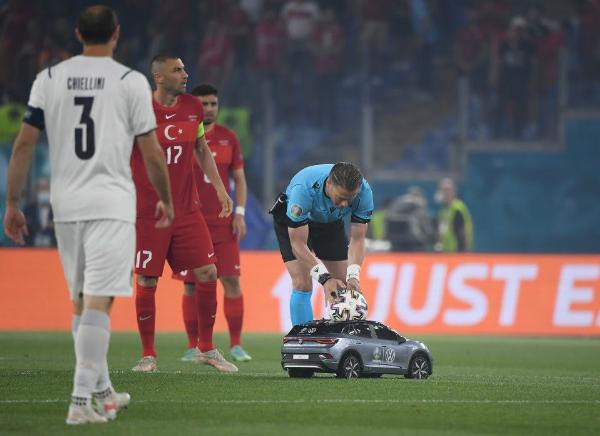 Euro 2020 begins in style after sponsor Volkswagen used remote controlled car to deliver matchball to the centre of the pitch.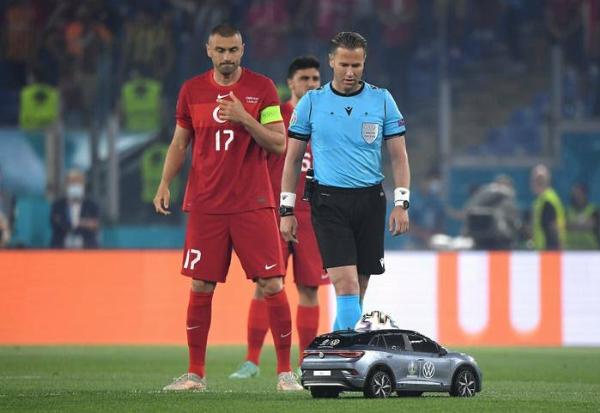 After a year delay, the European 2020 Championship finally kicked off yesterday as Turkey took on Italy in a match that ended 3-0 in favour of the later.
But the match between the two could only start after the matchball was bizarrely delivered onto the pitch by a remote controlled mini car created by Sponsor Volkswagen.
The stunning opening ceremony didn't only amuse the fans present at the stadium but also sent a buzz on social media page Twitter just seconds before the match action got started.
Moments before the start of the match, the respective captains who had taken part in the coin toss with the referee were forced to wait for the matchball to be delivered.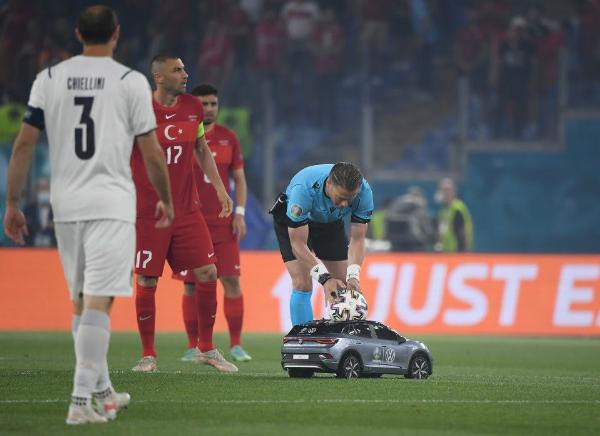 It wasn't long the visibly shocked captains saw the ball brought onto the field in a the unique fashion through a remote control car made by tournament sponsors VW.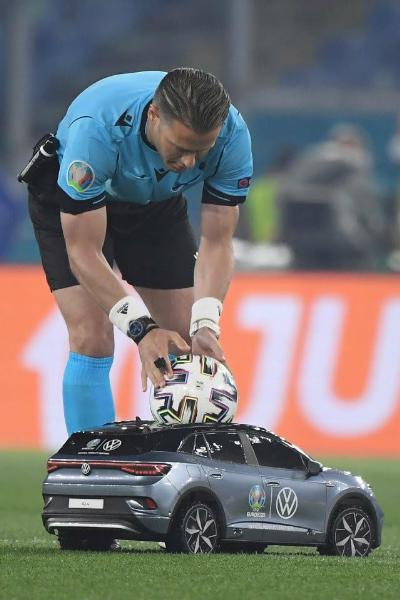 Reacting to the unique opening ceremony, a Twitter users tweeted:
"They had the footy in a little remote control car hahaha modern football is good now."
Another tweeted: "WTF was the story with the remote control car taking the ball to the kick off?"
A third viewer said : "Some poor ceremonies volunteers entire job was to drive that remote control car to the centre circle and back."
An English supporters who seems desperate to see it become the norm in the Premier League said :
"Can the remote control car continue in the Premier League next season? Superb idea."
A user who seems not happy with the idea wrote :
"I like that UEFA has tried to unite the warring factions of football and racism around the consensus that the remote control car to deliver the ball is really stupid."