VW Group Went On Spending Spree In 1998, Purchasing Rolls-Royce, Bentley, Lamborghini, Bugatti
When Volkswagen (VW) Group showed its might in 1998 by going on spending spree.
It purchased British luxury brands, Rolls-Royce and Bentley, as well as Lamborghini and Bugatti.
Back in 1998, the Volkswagen Group, known today for controlling one of the largest number of auto brands, went on a spending spree to rescue famous names in the automotive industry from going into extinction.
Before the year ran out, Volkswagen AG has acquired Vickers Plc-owned Rolls-Royce and Bentley Motors, Lamborghini through its subsidiary, Audi, and revived the Bugatti name as it bids make more profits.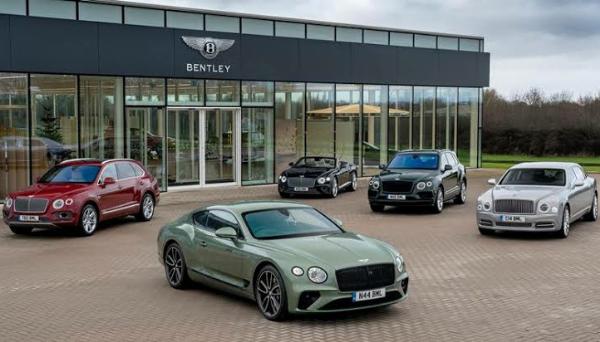 Rolls-Royce and Bentley
…Yes, Volkswagen AG initially outbidded BMW's final offer of £340m with its  £430m offer when Vickers plc decided to sell Rolls-Royce Motors in 1998.
A later deal (which you can read here) between Volkswagen Group and BMW later allowed VW to make cars under Rolls-Royce from 1998 to 2002, while BMW was able to name its cars "Rolls-Royce", starting January 2003.
While under its care, VW produced the Rolls-Royce Silver Seraph (1998–2002), which shared its design with the Bentley Arnage, as well as the Corniche V (2000–02).
Again, from 1 January 2003 forward, Volkswagen AG became the sole provider of cars with the "Bentley" marque, claiming that it only really wanted Bentley anyway.

Bugatti
Today, you have to be wealthy before you can dream of buying a Bugatti car that cost well over $2 million dollars.
The idea to buy Bugatti from Romano Artioli started when legendary VW Group boss and engineer Ferdinand Piëch needed a brand to go with his 18 cylinder engine. He got the inspiration to build the engine while travelling on the "Shinkansen" bullet-train between Tokyo and Nagoya.
This revised version of the engine, which will later power the Veyron to a topspeed, currently sits in the bonnets of seven-figure Chiron and its variants.

Lamborghini
Audi, a brand under the Volkswagen Group, bought Lamborghini in 1998 for US$110 million from Indonesian company Megatech. Megatech was jointly owned by the youngest son of Indonesian President, Suharto.
All of its current models – the Hurucan and Aventador sportscars and the Urus SUV – currently has a starting price over $200,000.
Lamborghini is one of several VW Group's money maker, forcing Audi to come out today to remind everyone that the Italian sports car maker is not for sale, even for $9.2 Billion.
Today, Volkswagen Group controls the Volkswagen, Audi, Bentley, Bugatti, Ducati, Lamborghini, Porsche, SEAT, Skoda, MAN, Scania and Volkswagen Commercial Vehicles.