European Market Gets Short Wheel Base Version Of The 2023 Kia Sportage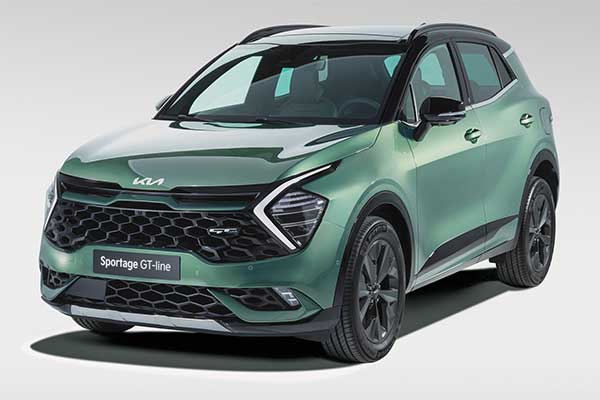 With the latest model already on sale for 3 months now, Kia decided to favour its European market with this short-wheelbase model Sportage. This model to be specific is actually 133 mm (5.2 inches) shorter.
Although it's shorter than the global variant of the Sportage, the European model does share the same dramatic front fascia. That means a grille that links the brand's modern Tiger Nose grille to the distinctive LED DRLs which form a solid boundary for the Matrix LED headlights.
Depending on the trim, the Euro Sportage will be offered with 17-inch, 18-inch, or 19-inch wheels, in six different designs, colours and finishes. "The all-new Sportage has been carefully designed, developed and honed specifically for Europe, in the process breaking boundaries and establishing new benchmarks in the SUV segment," said Jason Jeong, President at Kia Europe.
The interior of the new Sportage is also bold and sports a big, curving 12.3-inch infotainment touchscreen. An integrated controller, meanwhile, gives occupants a variety of options for interacting with it.
Behind the steering wheel, a 12.3-inch digital instrument cluster has been added with the latest full thin-film-transistor liquid-crystal display for clear graphics. Drivers will be able to see maps on the screen and will always know it features the latest information thanks to over-the-air updates that will keep all of the infotainment up to date.
Buyers in Europe have several engines to choose from, including a 1.6-litre T-GDI engine and electric motor combo for a power output of 261 horsepower, while the HEV model packs a 226-hp punch. The clean diesel option offers up to 134 hp and is available with MHEV technology. Transmissions on offer include a 7-speed dual-clutch automatic transmission, a 6-speed automatic transmission, and a 6-speed manual transmission.