Evolution Of Hyundai Santa Fe From 2000 Till Date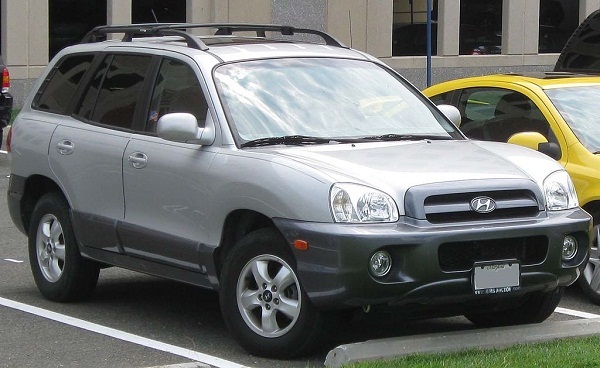 The Hyundai Santa Fe is a Sports Utility vehicle produced by South Korean automaker. The Santa Fe has been in production since 2000 and is currently in its fourth generation.
Over the years, the Santa Fe has metamorphosed to a sweet looking car with cool features that makes driving pleasurable, comfortable and safe. The Santa Fe is named after the city of Santa Fe in New Mexico. Also go through our post HERE to find out other cars that were named after cities.
In this write-up, you'll see how the Hyundai Santa Fe has changed over its twenty two years of existence.
First Generation (2000-2006)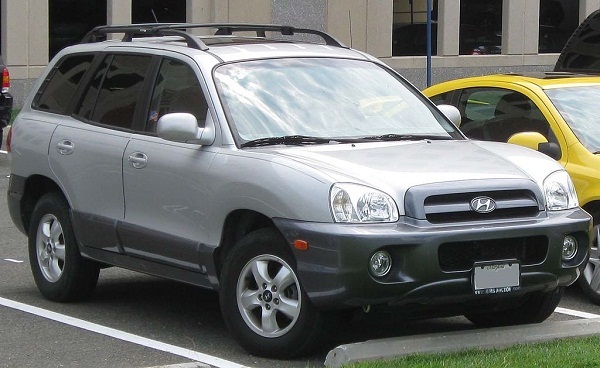 For this first generation Santa Fe, it came with two different engines. One of them is the 2.4-liter 4-cylinder engine and the other is the delta V6 engine which is more powerful but was only available with the automatic transmission.
As the year advanced in this first generation Santa Fe, there were minor changes in and outside of the car. Some of these changes include increasing the fuel tank capacity;addition of sunroof etc.
Responding to some customers complaints and suggestions in 2003, Hyundai increased the engine power to 3.5-liter V6 engine.
In 2005, the first generation Santa Fe received its final facelift
It's worth mentioning that this Hyundai Santa Fe was sold massively in United States of America.
Second Generation (2007-2012)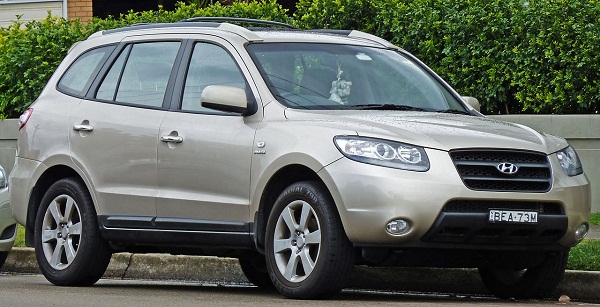 The second generation Hyundai Santa Fe debuted at the 2006 North American International Auto Show in Detroit.This new generation came with a more pleasing look than that of the older generation. It also came in three different trims – GLS, SE, and Limited.
Third Generation (2013-2018)
The third generation Hyundai Santa Fe was unveiled at the 2012 New York International Auto Show. For this generation, all the engines were all 4-cylinder, no V6 engine.
For the 2014 model year, blind spot monitoring became available on all trims, and Technology Package added rear parking assistance, cooled front seats, and memory front seats.
Fourth Generation (2019-present)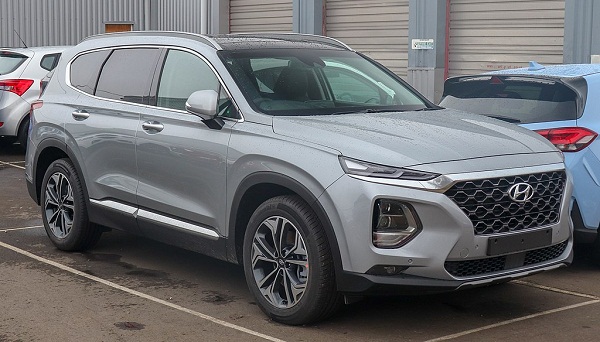 The fourth generation Hyundai Santa Fe was unveiled at the e Geneva Motor Show in March 2018. This generation came with a two-row seats. The engines for the lineups in this generation still remains 4-cylinder engines.
The 2021 Hyundai Santa Fe has bold styling and is filled with new tech. There's a new grille at the front and the headlamps are given a T shape day-time running light to make it look daring. On the back, the taillamps have been tweaked. A new light bar stretches the entire width of the tailgate and a reflector is fitted across the rear bumpers. There's a new 20-inch alloy wheel fitted.