Fatgbems Filling Station Tuned Up And Refuelled 10 Cars That Was Filled With Water Instead Of Petrol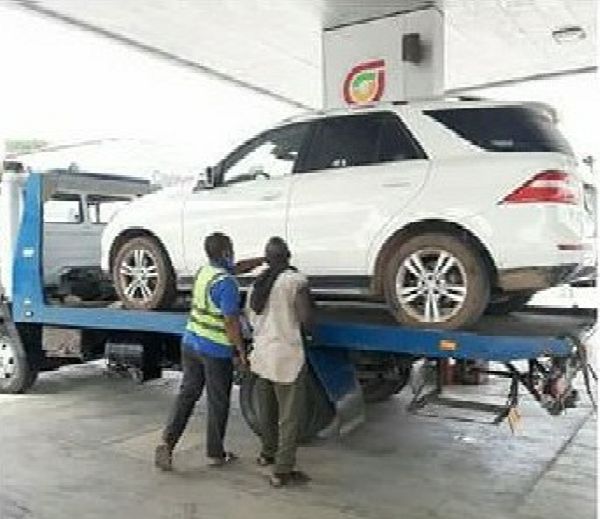 Fatgbems Filling Station in Abeokuta has tuned up and refuelled 10 cars filled with water instead of petrol at no cost to the customers.
Fatgbems have intensified efforts to monitor the said vehicles for quality assurance.
The fuel contamination was due to an overflow of water into one of the station storage tanks due to the recent rainfall.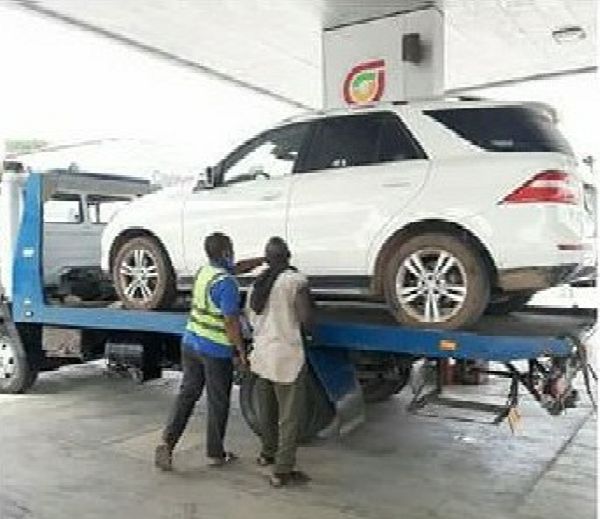 Earlier in the week, Fatgbems filling station in Abeokuta experienced technical issues, which resulted to dispensing of water instead of petrol to motorists.
In a statement released by the management, the March 14 incident at its IBB retail outlets was reportedly due to an overflow of water into one of its underground fuel tanks which led to the contamination of the fuel.
Video
In a follow up update, Fatgbems said all the affected cars, which were 10 in number, were tuned up by its technicians and refuelled at its other retail stations at no cost to the customers.
Part of the statement released by Fatgbems Petroleum company limited reads :
"Immediately the issue was identified, our in-house technical team swung to action and shut down operations at the station to enable them to take a deeper look at the issue with the sole aim of activating our established protocols for corrective action.
"Simultaneously, all affected vehicles were immediately identified and remedial actions were taken to prevent any damage at no cost to the owners.
"10 vehicles were identified, 9 of which were tuned-up and refuelled at our other retail station in Abeokuta, except one (1) vehicle which was sent to an authorized workshop in Lagos.
Also, we have intensified efforts to monitor the said vehicles for quality assurance."