FG Monetizes Official Cars For Ex-Presidents With N280m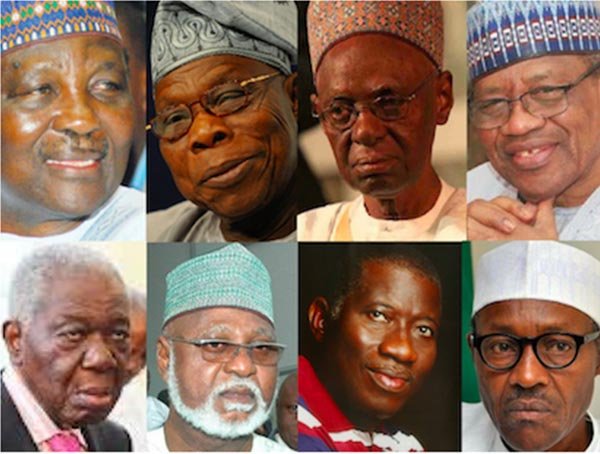 According to the Secretary to the Government of the Federation, Boss Mustapha, the Federal Government has monetized the N280 million which was meant to be used to purchase cars for the former Heads of States. N210 million was also provided for the Vice Presidents. He disclosed this before the House of Representatives during the 2017 budget review and 2018 budget defense session.
The funds will be shared amongst the following past presidents of Nigeria to enable them buy any vehicle of their choice: Chief Olusegun Obasanjo, Mr. Goodluck Jonathan, Alhaji Shehu Shagari, Gen. Yakubu Gowon, Gen. Ibrahim Babangida and Chief Ernest Shonekan.
From the N280m in the 2017 budget, N40m has been released so far.
Another N96m is proposed to buy vehicles for the Ex-Presidents in 2018 while the Vice Presidents will get N90m.
See Related Post: President Buhari's Official Car – 2015 Benz S550