How to File a Complaint against an FRSC Official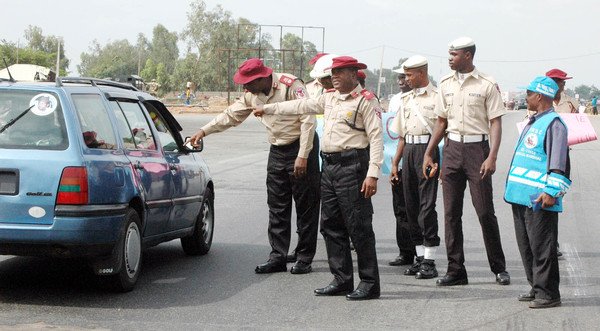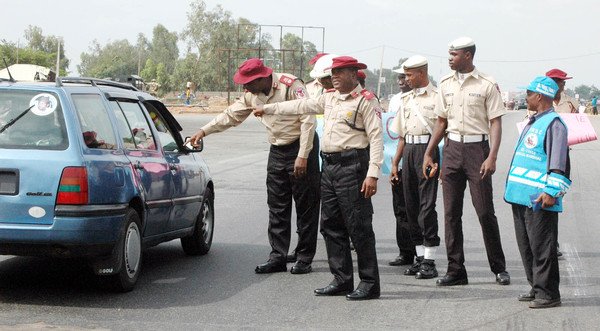 First, it is important to know the mandate of the Federal Road Safety Corps (FRSC).
The FRSC was established with a mandate to reduce vehicular accidents on federal roads, educate motorists and pedestrians on traffic laws, clear any form of vehicular obstructions, etc.
The FRSC is also the institution saddled with the responsibility of managing vehicle number plates and drivers' licenses.
The authority of the  FRSC is restricted only to Federal roads and highways. That is, inter-state roads or federal government-built bridges or flyovers.
The FRSC has no statutory mandate, or authority,  to operate or carry out its functions on  State government constructed roads.
Note also, of all the road traffic authorities – FRSC personnel are the only ones empowered with the authority to demand for your driver's license for verification. Others traffic authorities – except the police – can only demand to see your car papers. Anyway, we will dwell on that on a subsequent article.
So, have you ever been extorted, harassed or assaulted by a FRSC official?

We have highlighted 12 steps to take in order to report an offending FRSC official to the supervising authorities.
1. Note the name of the errant FRSC official. This can be obtained from the nametag on their uniforms.
2. Also, note the date, time and location of the assault, infringement on your right, harassment, etc. by the FRSC official.
3. Write a detailed report that captures how the act was committed.
4. Get a witness or witnesses to the offence that you are reporting.
5. Get the witness to write a report too.
6. Attached as much information and evidences (e.g. videos, audios recordings, pictures, documents, witnesses, etc.) to support your complaints.
7. E-mail the report to the FRSC Sector Command Center. The email addresses are [email protected], [email protected]   (For Lagos residents).
8. You can also contact FRSC via phone on: 070022553772, 0807769 0362 (Text Messages Only).
9. Deliver the report in person at the Public Relations Unit, Federal Road Safety Corps, National Headquarters, 3 Maputo Street., Zone 3, Wuse, Abuja, Nigeria. Or any of the state sector command. For Lagos, it is: Lagos Sector Command:  Ojodu-Isheri Road, Ojodu, Berger Bus-stop, Lagos. To view the addresses of other Sector (State) Commands, visit:http://frsc.gov.ng/commands/sector-commands
11. If you do not get a satisfactory feedback from the FRSC authorities, the issue can also be referred to the Public Complaints Commission  (PCC). The Contact detail of the PCC is: Old National Assembly Complex, Gate Glass House, Tafawa Balewa Square, Race Course, Lagos State, Nigeria. [email protected], [email protected], 08162058603, 08077185945, 08055463554, 08033770139.
Still, if you are not satisfied, get a lawyer.