Firefighters Smash Windows Of A BMW Parked In Front Of Fire Hydrant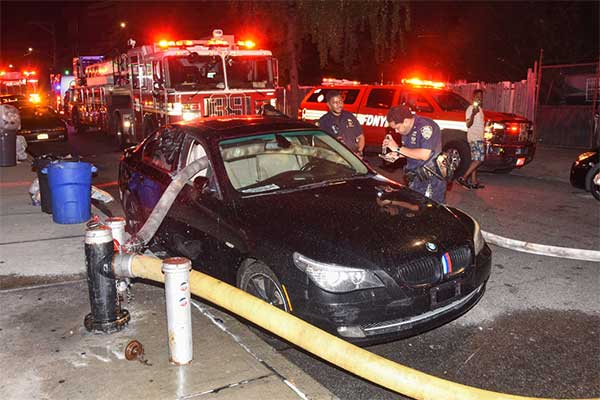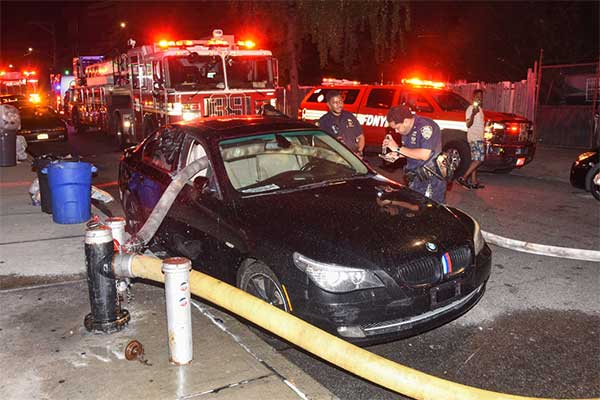 A bizarre incident occurred as Firefighters in New York City were forced to smash the windows of a 2005 BMW 5-Series early Friday morning last week because the owner had parked it directly in front of a fire hydrant. According to reports, there was a fire 3 blocks away from the nearest water hydrant where the car was said to be parked for 4 days. In order to put out the fire, the firefighters quickly proceeded to smash the car's two front windows. They did that so they could run the hose straight through the 5-Series.
The owner of the BMW who chose to remain anonymous spoke and he said."They f**k up my car and it is going to cost me a bag of money," he said. "I am stressed. They didn't have to do that!". To makes things worse he was given a $180 ticket fine. The owner will also shell out hundreds of dollars to fix both windows which is unfortunate.
A firefighter took to twitter to give the reason for smashing the windows, he said it allowed the hose to remain straight, maximizing water pressure. Had the hose been placed over the hood, for example, it would have created a kink and impacted pressure.