First 30 Tesla Model 3 Gets Delivered And It Comes With Some Disappointing News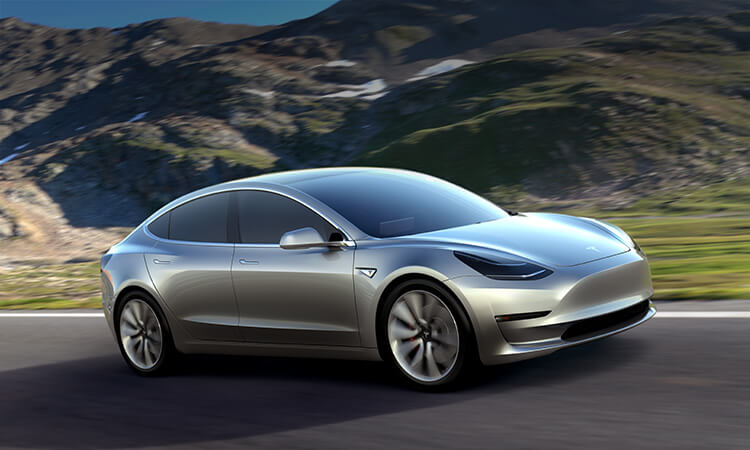 After all the excessive media hype , the first 30 Tesla Model 3 cars got new owners on Friday.
Already having a queue of about 500,000 people who are hungry for this vehicle ,Tesla is struggling and would go through "manufacturing hell" to meet up with demand-according to Elon Musk.
He also said they are aiming at 20,000 units a month by December .
It would be nice to remind you that all these 500,000 people paid a refundable deposit of $1000 each ,that is about #400,000.
The price tag of $35,000(#14 Million) was really hyped ,a lot .Here are some shocking disappointments ,even though they are not not really surprising .
The base model comes with a range of 220 miles, you would have to pay an extra $9000(#3.6M) for a long-range battery if you want a range of 310 miles .
Any color apart from black costs an additional $1000(#400k)
If you want 19-inch sport wheels ,oga your money na extra $1,500 ( #600k)
Tesla's semi-autonomous(not full one o) system comes with an additional $5000(#2M),if you want the complete autonomous you go pay $3000 which wont even work without the semi -autonomous system(its a pre-requisite).
If you want to join the queue and order now ,Oga Musk said you would have to wait till the end of 2018 before you get your moto.
Meaning ,if you want to spice things up , you would have to pay another #5-#10 Million depending on your preference .
If they can meet up this target of 500,000 cars per year ,they would outsell brands like BMW,Lexus and even Mercedes in the United States.
But I am sure they would sell like -maybe 1 1/2(one and half cars -not million o-count with your fingers na ) in Nigeria (Just kidding,am I ?).
But I believe Tesla has a bright future and prices would go down in few years as the prices of batteries come down .
What are your thoughts ?
Lets hear from you.
Can you cough out like #20 Million for a Tesla Model 3 ?
Kindly don't forget to download our android app and subscribe to our newsletter !.