Ford F-150 Gets Refreshed For 2024 Model Year With Mild Looks And Improved Tech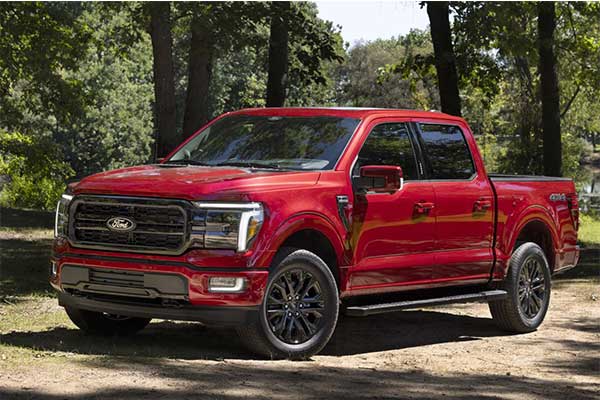 Ford examines the fourteenth generation of the Ford F-150, launched in 2020. The updated F-150 has a bolder nose, a new, smart tailgate, and upgraded technology.
We write it often, but the popularity of Ford's pickups in the US can hardly be overestimated. By 2022, Ford will sell 650,000 F-series models in the US alone, of which this 'light' F-150 will contribute a huge share. 2022 was, therefore, an exceptionally bad year, because there are usually several hundred thousand more.
It is therefore not surprising that Ford does everything it can to keep its extremely popular 'truck' up to date and therefore competitive. This is now happening with the first major 'refresh' of this generation, which presented itself in 2020 for 'model year 2021'. The '2024' F-150 stands out most with its new nose. The still vertical headlights have been shortened somewhat at the bottom and therefore no longer protrude below the grille, except for the part at the extreme corners. The grille itself also has a different shape, with less rounded sides. Of course, there is also a new front bumper.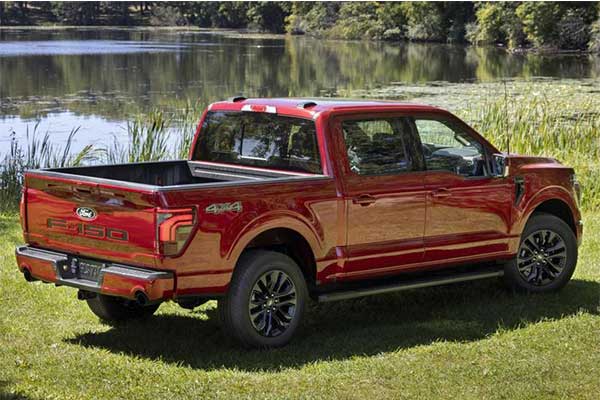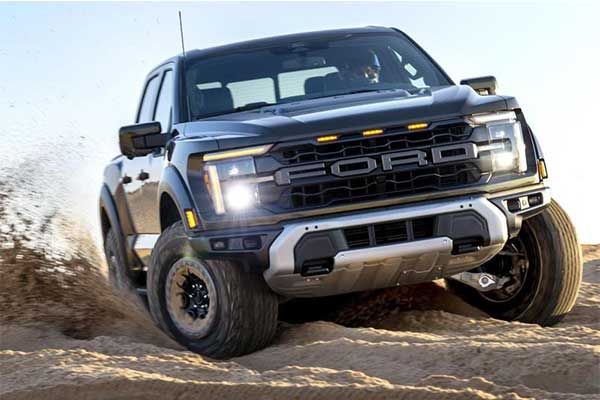 Underneath the skin, it is noticeable that the 2.7 Ecoboost V6, previously optional, is now the standard engine. The 3.3 will therefore be cancelled. Now 2.7 liters in the US is a volume that is more associated with a coke than with an engine, but with 325 hp, the twin-turbo engine was already quite powerful before the facelift. With the update, he gets some more power, although Ford does not report exactly how much. The F-150 is also available with a 3.5 Ecoboost, a 5.0 V8, and a 3.5 Powerboost Hybrid. Ford wants to increase the share of the hybrid version in the sales mix and is therefore making it as expensive as the normal 3.5. The Raptor is available with a special 'high-output' version of the 3.5, or with an extra powerful, 5.2 liter V8.
The interior of the F-150 is also available in all kinds of variants and designs. Technologically, the pickup is up to date with the installation of a standard 12-inch touchscreen, which is accompanied by a 12-inch digital instrument cluster that is also standard. As usual, the F-150 is available with a short 'Standard Cab', a slightly longer 'Super Cab', and a 'Supercrew', with full-fledged rear doors and an extremely spacious rear seat. The cargo box is available in three lengths and can handle up to 1,113 kg depending on the version. The towing capacity is at best 6,123 kg.