Elegend EL1 Is A Very Expensive Audi Sport Quattro Reincarnation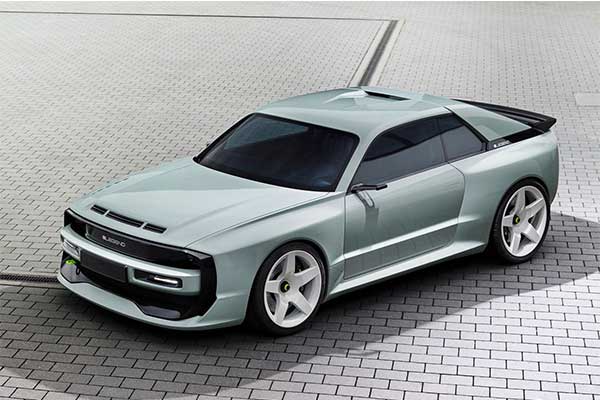 The Elegend EL1 is a kind of modern reincarnation of the Audi Sport Quattro. One look at the squat, wide coupe is enough to know that, although Audi officially has nothing to do with the project. Moreover, the German Elegend has nothing to do with the Peugeot concept car of the same name, although that is also an attractive-looking electric coupe. The German company actually wants to build the EL1, but it will be a very exclusive toy.
Elegend is showing the EL1 again today in two variants. The mint green copy is called NewLine, and the red one is known as ClassicLine. Compared to two years ago, the interior in particular has been extensively modified. We see a completely new dashboard and an interior that looks very professional and 'finished' due to its design, use of color, and use of materials. This also applies to the outside. The EL1 is unmistakably a reference to the rally legend Audi Sport Quattro from the 1980s but looks sleek and modern at the same time. Simply well done.
The Elegend EL1 is 4.16 meters 'short', 1.91 meters wide, and 1.27 meters high, and has a wheelbase of 2.45 meters. This makes the car shorter than an Audi TT and wider and lower than a Porsche 911.
The drivetrain is also impressive. The EL1 is fully electric and has two electric motors, which together deliver 816 hp. The front wheels receive 500 Nm of torque, the rear is even 1,100 Nm. Although the car is not lightweight in an absolute sense at 1,790 kg, it is not that bad for an EV with an 80 kWh battery. The 0-100 time of 2.8 seconds is absolute and the top speed is certainly no less impressive at more than 300 km/h. Just like a classic rally bomb, the EL1 knows how to use energy, although it does not come in liquid form. Elegend speaks of a consumption of approximately 21 kWh/100 km, comparable to what the very heavy and much higher Audi Q8 E-Tron 55 consumes. The driving range is therefore limited to a reasonable 400 kilometers at most.
The Elegend EL1 will be built next year in a small edition of 30 pieces, although two more equally large series of a yet-to-be-revealed variation on the same theme will follow later. The electric retro monster does cost a bit: €890,000 excluding VAT. So more than a million.