Ford F-150 In Trouble Again As Over 200,000 Models Have Been Recalled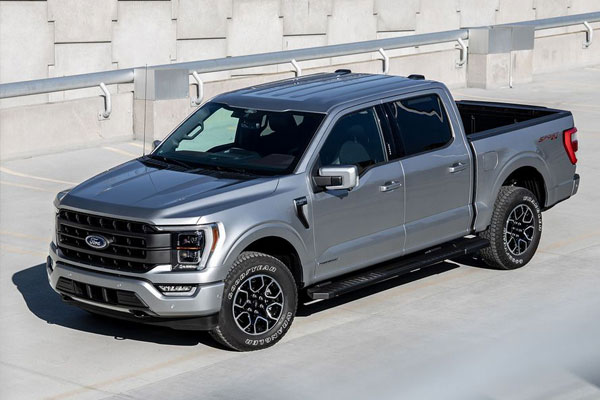 Ford Motor Company is recalling select 2021 Ford F-150 models over a wiper arm failure issue. This extends a recall issued last April when the automaker recalled select 2020-2022 Ford F-Series pickups for the same reason.
A recall notice issued through the National Highway Traffic Safety Administration (NHTSA) reveals that impacted F-150 models have been fitted with wiper arm head spline teeth that were produced out of design specification. Ford notes this means a windshield wiper arm may become inoperable and could potentially detach from the vehicle. Symptoms of the problem include erratic or slower wiper speed.
The recall affects certain 2021 F-150 pickups produced from January 8, 2020, to August 16, 2021. However, some examples built from June 7, 2021, might have been made with a wiper arm with the correct specifications.
This latest recall is one of 14 other open recalls for the F-150s from the 2021 model year. Some are so bad, like the fracturing driveshaft, that Ford has instructed the NHTSA to post that owners should stop driving their trucks immediately.
Ford notified dealers of the recall on March 13 and will inform owners of impacted trucks between March 27 and March 31. Owners will be instructed to take their vehicle to a Ford or Lincoln dealership to have both the front windshield wiper arms inspected for the wiper arm build date and replaced as required. The fix will be performed free of charge and owners will be eligible for reimbursement if they paid to remedy the issue previously.