Ford Launches Most Anticipated Bronco And Bronco Sport SUV (Photos)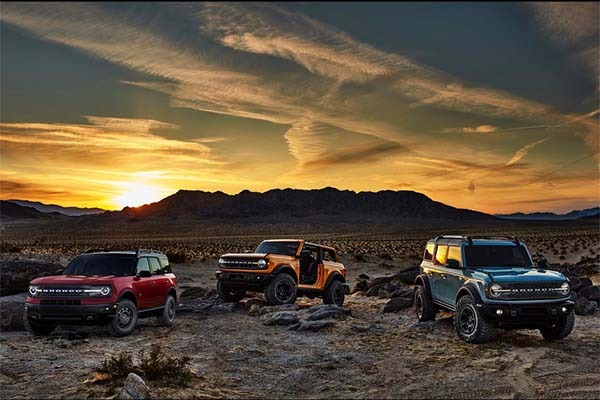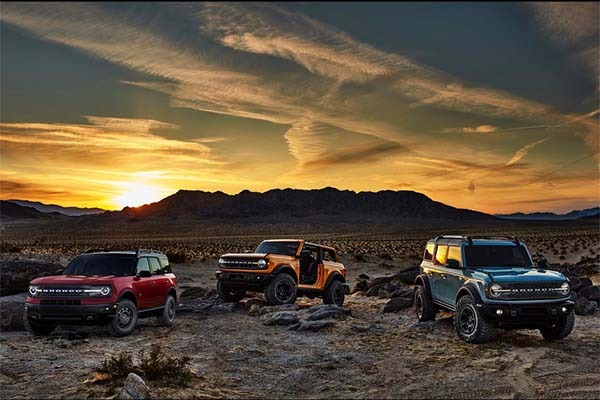 The wait is finally over after years of teases, renderings and concepts, the Bronco finally makes its return after a 24-year hiatus. To further add flavour to the lineup, Ford is introducing 2 variants which are the tough as nails regular Bronco and the lighter yet tough Bronco Sport. Ford promises full offroad capabilities for both variants but the regular Bronco will be the main attraction.
For starters, the Bronco will have lots of customization to suit different buyers which is a plus for such a rugged SUV. The platform is a body-on-frame, which is truck-based and it will be available in a 2-door and for the 1st time a 4-door variant. One of the most remarkable features on the Bronco is the removable doors and roof which can be stored at the back. This will give that extra open-air adventure feel when driving along the rough terrain. The Bronco Sport, on the other hand, will just be a 5-door only SUV and you can call it an Escape on steroids.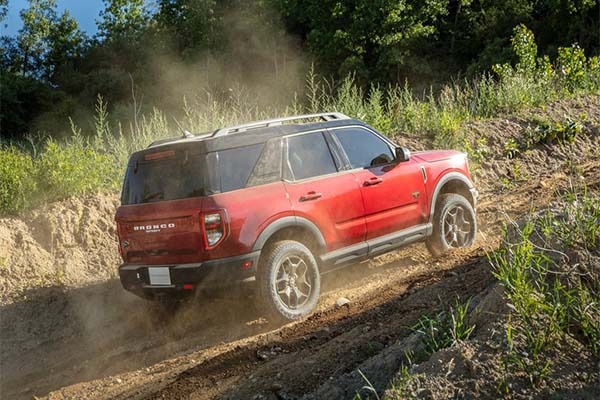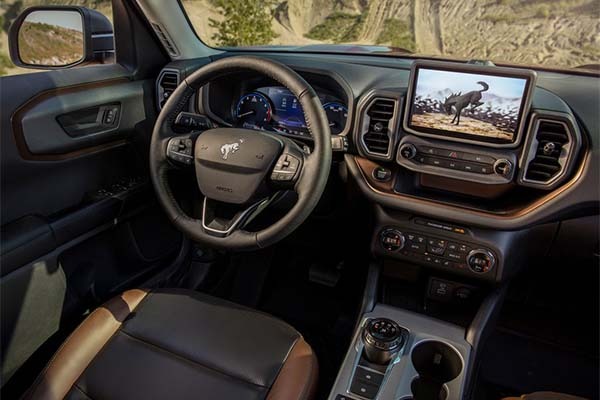 On the engine department, the Bronco is available in A 2.3-litre Ecoboost engine that outputs 270 hp and 310 lb-ft of torque and a 2.7-litre V6 (Ecoboost) with 310 hp and 400 lb-ft of torque. While the Bronco Sport uses the same engines as the Escape which are a 1.5-litre Inline-3 cylinder Ecoboost 181 hp and 190 lb-ft of torque and a 2.0-litre inline-4 cylinder 245 hp and 275 lb-ft. Transmission options on the Bronco will include a new 7-speed manual featuring a crawler gear as standard only on 4-cylinder models and a 10-speed automatic. While the Bronco will come in an 8-speed automatic transmission. The 4-cylinder Bronco Sport will have Paddleshifts as standard with all Broncos fitted with 4WD.
The Bronco has lots of offroad features that are numerous to mention because they may be boring but it is a TRUE OFFROAD SUV. On the interior, both Bronco and Bronco Sport come fitted with the latest tech. While the Bronco has a rugged look inside, the Bronco Sport looks car-like. Both cars have lots of features installed but we can only list a few.