2020 Ford Escape Unveiled – Photos, Details And Price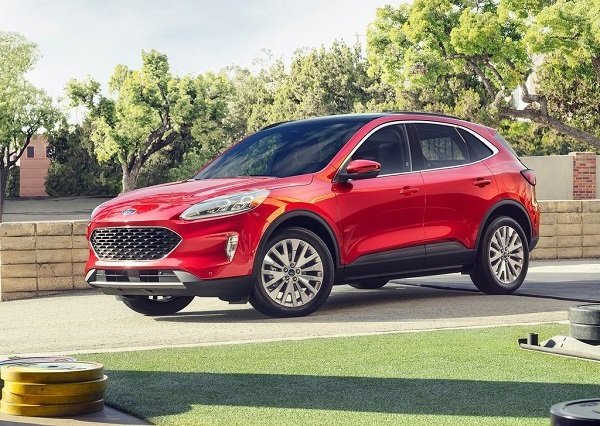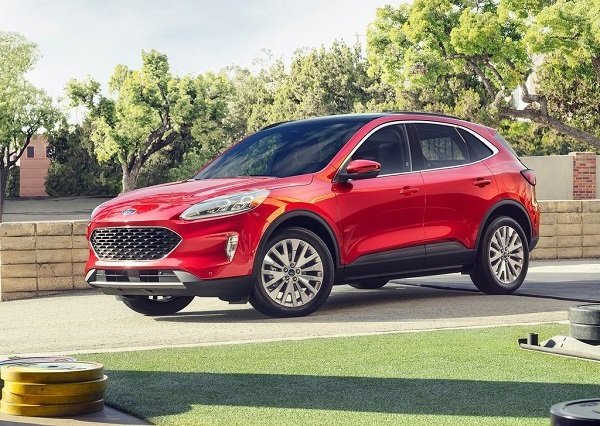 Ford Escape is one of the most preferred Ford cars you'll see on our Nigerian roads. It is a Ford car that is undoubtedly liked by several Nigerians. The good number of Ford Escapes you see plying on our road will serve as a convinction to this claim.
The completely designed 2020 Ford Escape, which debuted the world's first hybrid SUV in 2005, brings back two hybrid choices for 2020, a standard hybrid and a plug-in variant, and introduces technologies ranging from drive modes and driver-assist features to electric vehicle ingenuity and on-board connectivity.
"This all-new Escape brings a sleeker, sportier design with the capability to take you on just about any of your life's adventures," said Kumar Galhotra, Ford's president, North America. "With our class-leading hybrid powertrains, customers will spend less time at the gas station and more time on the road."
Bearing in mind to make something sportier, Ford designers turned to some of the most high-profile sports cars in the Ford showroom. The shield-shaped trapezoidal grille is inspired by the sixth-generation Mustang, while the lower front end borrows from Ford GT.
This all-new Ford Escape stands lower, wider and longer compared to the current Ford Escape.
According to Ford, the new powertrains and transmission systems, a reduction in weight, improved aerodynamics and updated suspension system all contribute to one undeniable fact: this is the best-performing, most fun-to-drive Escape ever.
"This new vehicle performs like no other Escape before," said Jim Hughes, Escape chief program engineer. "It's quick, it's responsive and, in staying true to the standard set by three generations of Escapes before it, it's a heck of a lot of fun to drive."
The new 2.0-liter EcoBoost engine is projected to produce 250 horsepower and 275 lb.-ft. of torque.
The all-new 1.5-liter EcoBoost, standard on S, SE and SEL, is projected to produce 180 horsepower and 177 lb.-ft. of torque. To help conserve fuel, the 1.5-liter EcoBoost debuts cylinder deactivation. This means when one cylinder isn't needed, it will be automatically shut down.
SE Sport and Titanium models come standard with Ford's innovative fourth-generation hybrid propulsion system, which includes an all-new 2.5-liter Atkinson cycle hybrid engine and electronic continuously variable transmission. The front-wheel-drive hybrid model is projected to produce a combined system horsepower of 198, and a top speed of 85 mph in electric-only mode.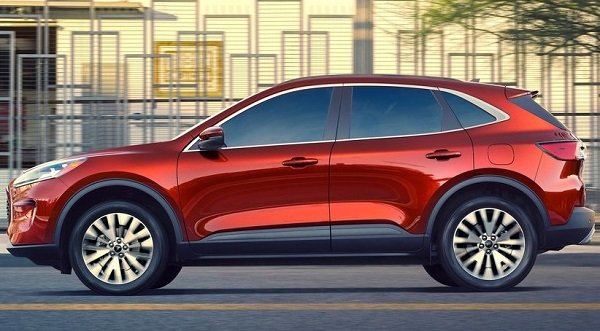 Ford has not provided a detailed list of what features will be available in each trim level.
An 8-inch touchscreen is made standard on the SE trim, and the 12.3-inch digital cluster is optional on top of that. A B&O audio system is also an available add-on. Then, a head-up display is available as an option for the Titanium trim.
At this time, the price is yet to be officially announced but it is expected to start from $24,105 up to $34,120. These amounts will translate to about N14million and N19.8million respectively in Nigeria after shipping, clearing and dealers' commission.
See more photos below;