Ford Mach-E's Boot Is Your New Multipurpose Food Flask (Photos)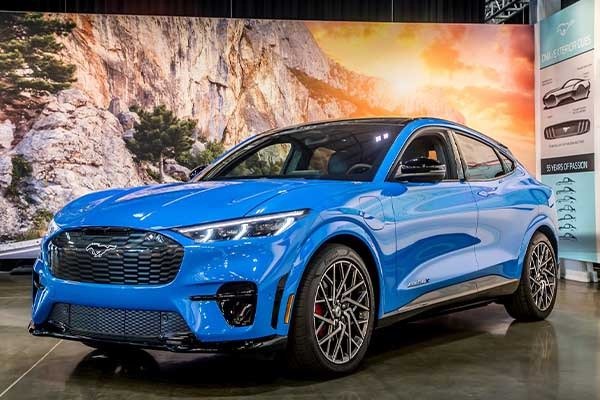 Its kinda weird but its true, Ford Mach-E electric SUV can be used as a food flask or cooler.
Ford has publicized that the frunk, or front trunk, of its all-new EV, the Mach-E, is built to be used as a cooler. It has a drainage hole at the bottom and a plastic liner, and with 4.8 cubic feet—or 36 gallons—of storage. It's big enough to hold a carry-on-size suitcase or 1000 chicken wings, according to the manufacturer.
Ford released images of the electric SUV's frunk filled with shrimp on ice. Then another topped with chicken wings, expanding what we thought was possible with the front trunk.
Well, this feature will definitely be useful in Nigeria as our OWAMBE women will find it amazing since they can just pour rice and serve guests.
Here are some of the images of how the frunk being used as a food storage.