Ford Recalls The Bronco SUV For The 4th Time Which Is Becoming Alarming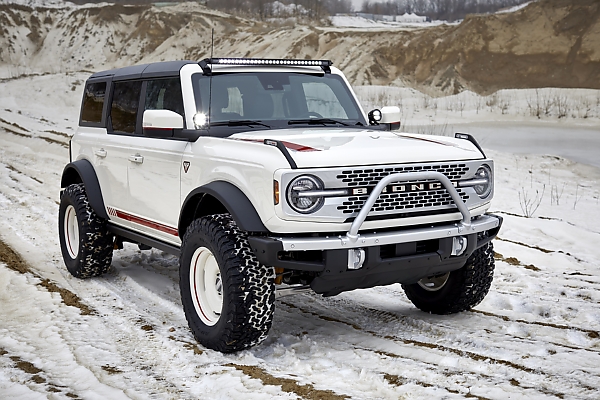 One reason Ford held back the 2024 Ford F-250 production launch until just last week is due to Ford's abysmal recall record. The automaker spent extra time making sure that potential F-250 issues were addressed before it went into full-blown production. The Bronco did not have this luxury, apparently.
This particular recall is a bit strange because it only affects five-door Broncos, not the three-door. That's because the problem is with there not being enough room between the seat back and B-pillar trim, making for what the National Highway Traffic Safety Administration says is a violation of its "Latch Plate Access" safety standard.
Basically, this means that it is more difficult for the driver and passenger to grab the seatbelt latch from over their shoulder. While it seems like a bit of a stretch to ding an auto manufacturer for a slight inconvenience, the concern is that if it is difficult to reach around for the latch, drivers won't use the seatbelts at all.
The recall is expansive, affecting every five-door Bronco built between September 23, 2020, to May 9, 2023. That means 39,302 2021 models, 88,704 2022 models, and 47,544 five-door Broncos so far this year. But possibly a larger issue than the recall itself is how this problem flew through the development stage unnoticed. Ford is said to be investigating that now.
Affected Bronco owners will begin to be notified at the end of June. Owners will need to return the Broncos to their local dealer for the fix.