Ford Vehicles Are The Most Recalled Of Any Other Brand For 2022 Alone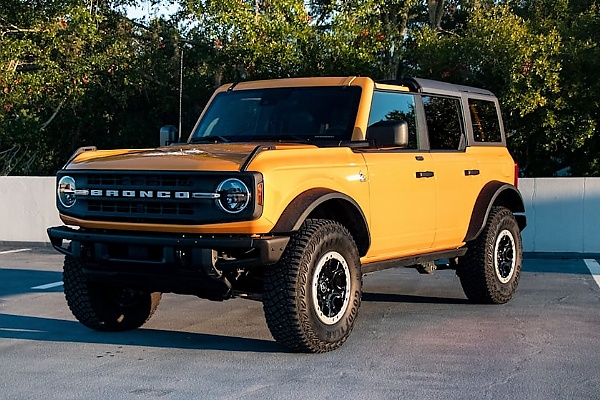 Ford took the crown for the most recalled manufacturer in 2022 by issuing a grand total of 67 of them – or 17 percent of the total automotive industry – affecting 8,636,265 vehicles, giving it a healthy lead over Volkswagen, which issued 45 recalls. The rest of the list is composed of Daimler Trucks (42 recalls), Chrysler (38), Forest River (35), Mercedes-Benz (33), General Motors (32), Kia (24), Hyundai (22), Navistar (22), Tesla (20), and BMW (19).
November was especially busy for recalls at Ford with the automaker recalling half-million Broncos for fire risk and about 450,000 F-150 trucks for potential wiper motor failure. The most recalled components category for the company, however, was powertrains. Another major recall Ford had to issue covered nearly 50,000 Mustang Mach-E electric crossovers with a potential power loss.
"While we don't ever want customers inconvenienced by problems with our products, when it's necessary, we're going to use recalls to call attention to them," Ford spokesperson Maria Buczkowski said. "We're improving our launch and initial quality, but our overall quality isn't as good as it should and can be. That's why we're deploying a comprehensive end-to-end process to raise quality and keep it high – in design, production, delivery, and after-sale service and support."
The automaker's ultimate goal is to prevent quality issues from happening at all. If they do happen, Ford will use "technology to detect and resolve them before they become a bigger deal for more customers." It's also important to know that it was Ford itself that decided to issue all of these recalls.