Ford Recalls More Than 500,000 Escape And Bronco Sport SUVs Over Fire Risk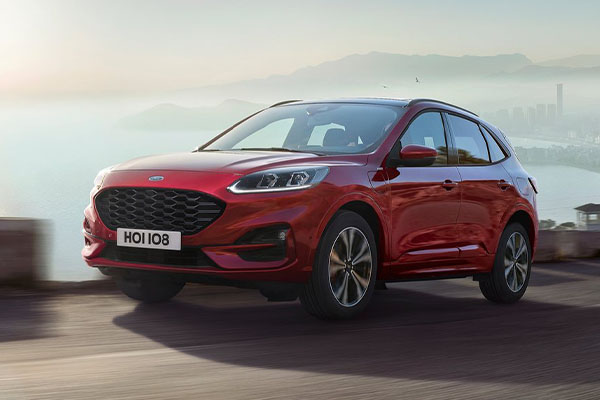 Ford Motor Company has issued yet another recall on 2020-23 model year Ford Bronco Sport and Ford Escape SUVs following customer reports of fires with injuries as well as under-hood fires that occurred after the vehicle was turned off.
According to the company, a cracked fuel injector can cause fuel or fuel vapor to accumulate and result in a fire under the vehicle's hood. Repairs are not yet available, but Ford is working on a software update that will alert owners if their vehicle's fuel injector is compromised. In filings with NHTSA, Ford said the driver should be attentive to notice any possible fuel smell "both outside and inside the vehicle" and, in case of a fire, could "notice smoke or flames" from the engine compartment or under the car.
As many as 521,778 vehicles, with 1.5 liter, three-cylinder engines, are potentially affected in the U.S., including Puerto Rico and the Virgin Islands. Specifically, 333,342 Escapes and 188,436 Bronco Sports. More than 100,000 vehicles in Europe and South America are also affected.
Owners will be notified of the recall in mid-December. In the meantime, they can check the NHTSA recalls site for information about the recall and to see if their vehicle is affected. Ford has also published owner information on its website about the issue. Ford said it is not telling owners to stop driving vehicles under this recall. The company projects a low failure rate for fuel injectors experiencing external leaks.