Ford's Largest Pickup Truck The F-Series Super Duty Debuts With New Engines And Tougher looks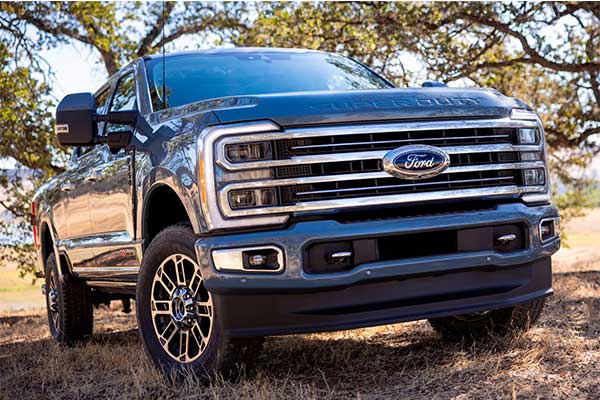 The Ford F-150 is making headlines by offering an electric variant, but the next generation of the bigger F-Series Super Duty trucks and chassis cabs are sticking with gas and diesel engines. New tech and connectivity options promise to make the work day easier for small businesses and fleets.
For starters, there's a new 6.8-litre gasoline-powered engine on the docket, and it's also the new base engine. While it's technically a new engine, it's only sort of new, as it's based on the 7.3-litre Godzilla V8 engine released for the previous generation's mid-cycle refresh. You can kiss the old 6.2-litre goodbye — Ford says it went with a bigger engine for more low-end torque and to ensure it has the most powerful standard gasoline engine in the segment. Buyers looking for more power can opt for a 7.3-litre Godzilla V8. It features a handful of upgrades for 2023 including optimized tuning and an improved air intake.
A diesel engine is still available and it's a 6.7-litre Power Stroke V8 (475 hp and 1,050 lb-ft of torque). The rest engines' outputs are unknown yet but regardless, all will be mated to a 10-speed automatic transmission. That isn't the only change as the four-wheel drive is now standard equipment on XLT models and above.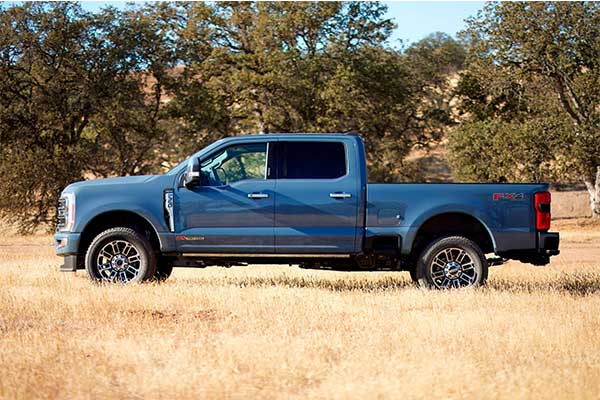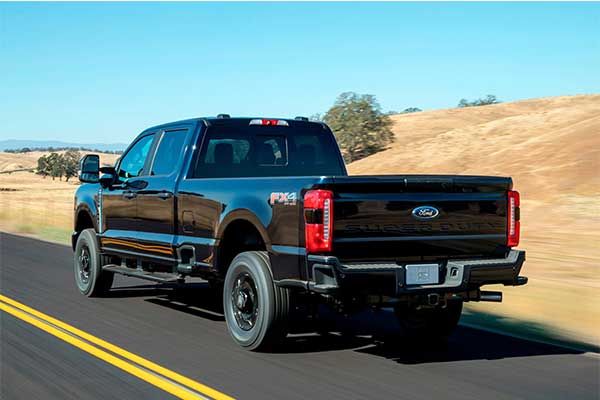 The new Super Duty will use the same ladder frame as the outgoing model but with minor changes to make it a little stiffer. However, Ford says it has upgraded the rotors and callipers to handle the best-in-class towing and hauling capability it aims to achieve. That's not only for conventional towing but also for towing with fifth-wheel and gooseneck designs.
Inside, the Super Duty trucks receive an 8.0-inch touchscreen infotainment system that's standard starting on the XL model. Higher trim levels are equipped with a 12.0-inch unit. Audiophiles can choose from a 640-watt, eight-speaker B&O sound system or a more powerful 1080-watt, 18-speaker B&O setup. Other desirable interior features that are available include a configurable 12.0-inch digital gauge cluster, a wireless charging pad, and a slot on the centre console that's designed to hold a table upright. Those looking to relax will appreciate the Super Duty's optional Max Recline Seats that fold nearly flat and incorporate a lower cushion that rises to create an even more comfortable position.
Besides all the tech, Ford is aiming for best-in-class payload and towing capabilities. Numbers will be released at a later date, but the outgoing truck offered a maximum payload capacity of  3,561 kg, a maximum gooseneck towing capacity of up to 16,783 kg, and a maximum conventional towing capacity of up to 10,977 kg.