Lamborghini Launches Luxury Focus Urus S As New Base Model With Lots Of Power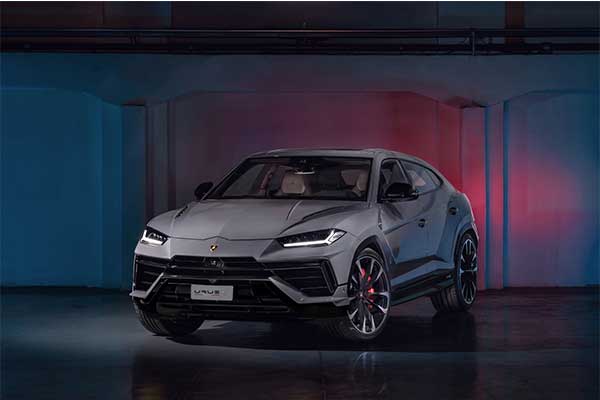 The normal Lamborghini Urus is now officially dead with this new Urus S replacing it as the base model (not so basic) in the lineup. This new model is more powerful than the outgoing model and also luxurious too.
Starting in the power department, the twin-turbo 4.0-litre V8 engine has been massaged to produce 657 hp and 627 lb-ft of torque. That's identical to the Urus Performante, and it represents a 16 hp increase over its predecessor, with the thrust remaining at the same level.
The official spec sheet reveals 3.5 secs required to hit 62 mph from a standstill, and 12.5 seconds from 0-124 mph. This makes it 0.1 seconds and 0.3 seconds faster to 100 and 200 kph respectively than the original Urus. The top speed still stands at 190 mph, and it needs 33.7 meters to come to a full stop from 62 mph. In addition, the new exhaust system enhances the sensations of Lamborghini sportiness by giving a more decisive sound at low revs and unique notes in every driving mode.
With the mid-cycle update, Lamborghini is making its best-selling product more customizable, including matte titanium 22-inch wheels and a diamond bronze 23-inch set. You can also opt for an exposed carbon fibre roof and matte or glossy black exhaust tips instead of the brushed steel finish of the newly designed setup exhaust. Additional goodies introduced with the 2023 Urus S include a standard stainless steel underbody element finished in matte black and a painted carbon fibre hood with matte black air intakes.
The interiors offer a completely renewed range of colours and finishes. Both the new Bicolor Sportivo trim and the new Bicolor Sophisticated option feature the stitching pattern of the new Urus Performante. The Bicolor Sportivo set-up envisages a more discreet use of the complementary colour; the two-tone Sophisticated leather upholstery offers, in combination with black leather, new contrasting colour options. Together with the new refined Blu Leandro and Verde Aura, there are leather, cream and brown colours.