FRSC Records Nine Road Accidents In Lagos And Ogun During First 14-days Of Covid-19 Lockdown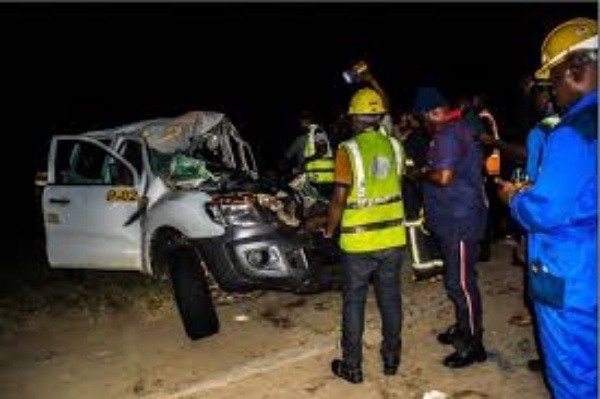 FRSC records nine road accidents in Lagos and Ogun despite the roads being almost empty during first two-weeks of lockdown.
The Federal Road Safety Corps, FRSC, says it has recorded nine road accidents with one fatality in Ogun and Lagos States during the lockdown occasioned by COVID-19.
According to FRSC Zonal Commanding Officer in charge of the two states, Samuel Obayemi; the crashes occurred within the first 14 days of the lockdown in Lagos and the first seven days in Ogun.
He said :
"In a total of 11,784 vehicles stopped since the start of the lockdown. Only nine of 78 vehicles nabbed for overloading were booked and impounded.
"The remaining motorists, who were on essential services, were cautioned and allowed to go.
"Also, nine crashes were recorded within the period with only one fatality and this is because of the few vehicles on the roads."
He also commended the efforts of the joint task force set up by the government to enforce the restriction; and other relevant security agencies, who had assisted in clamping down on overloaded vehicles.
Obayemi enjoined the public to obey the restriction order and practice social distancing.
"It is imperative at this point to encourage social distancing and reduce the spread of the virus through person to person contact by ensuring that vehicles are not overloaded.
"They must also ensure that passengers are properly spaced in the sitting arrangements.
"The FRSC, alongside other security agencies, are stationed at strategic locations within the zone to enforce the lockdown order by the president,"
The FRSC chieftain also advised people not on essential duties to desist from moving about.