Gateman Attempted To Sell Boss's N3m Car For N350,000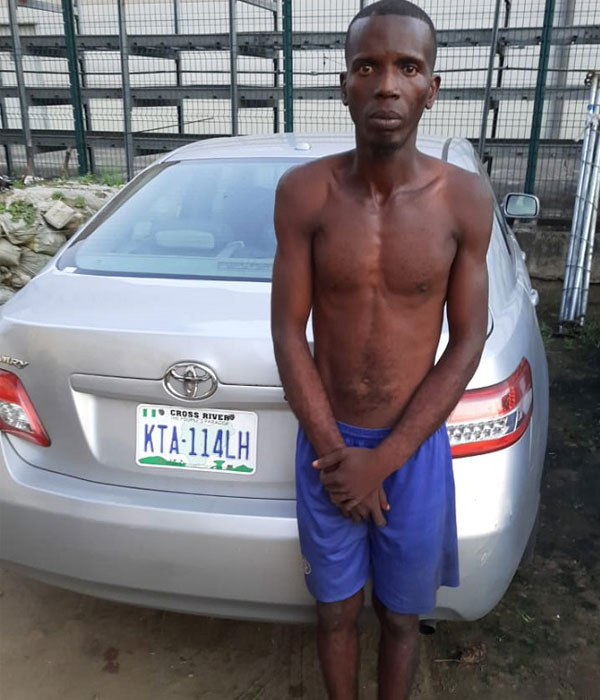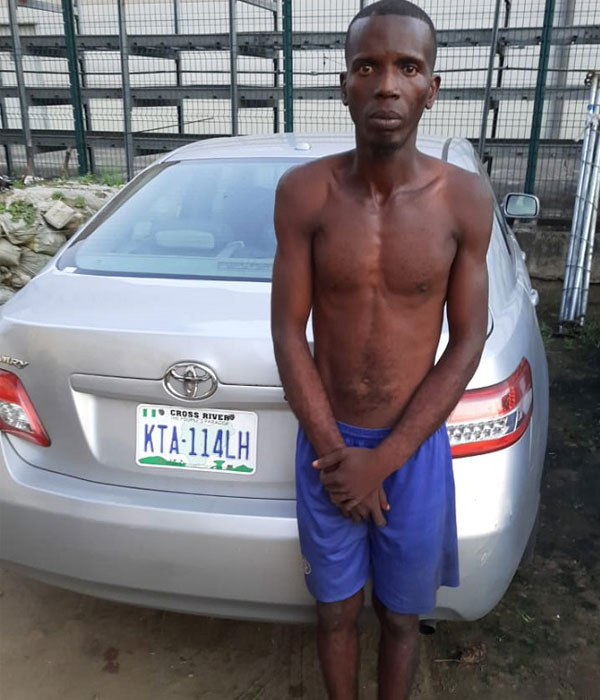 Godswill Ezekiel Ugbe, a middle-aged man, was detained by the Cross River State Police Command in Calabar for attempting to sell his employer's car for a pittance of N350,000 naira.
The suspect was apprehended by the state's anti-kidnapping and cultism squad (AKCS) while driving the car to a potential buyer's location in the Akpabuyo Local Government Area.
The achievement comes just three days after the PCRC honored the Commander of the AKCS (Dragon), SP Abdulhameed Awodi, for outstanding service to humanity at their just concluded security summit in Calabar.
According to security sources, the Dragon Squad recovered a Toyota Camry with the registration number KT 114 LH through intelligence policing.
According to Tribune Online, the Dragon squad spotted a Toyota Camry that they thought was stolen while on patrol along Atimbo Akpabuyo Road, and when they approached the vehicle, the driver accelerated off towards Bakassi, where Dragon tracked him down and caught him.
Godswill Ugbe, the suspect, was hired as a gateman and security guard by his employer, who lives abroad, to keep an eye on his property, which included a building and two automobiles, one of which he removed and sold for 350,000 naira before being detained.
DSP Irene Ugbo, the state's Police Public Relations Officer, confirmed the arrest when contacted on Tuesday, adding that the suspect would be charged in court soon.
"He works as a gateman to protect a compound and a few cars while his employer, the owner, lives abroad, but he decided to attempt selling one of the cars."
"Unfortunately for him, men from the Anti-Kidnapping and Cultism Squad, AKCS, on patrol suspected the automobile was stolen and pursued him; following his arrest, they learned he was attempting to sell the car for a pittance of 350,000 naira, despite the fact that the car is worth nearly 3 million naira."
She stated, "He has confessed to the crime and will be charged in court as soon as possible."