General Motors Takes A Swipe At Tesla In New Cadillac's Super Cruise Commercial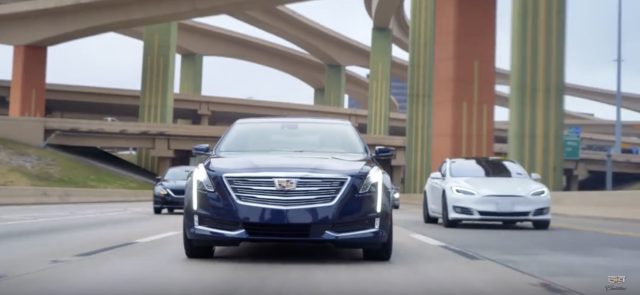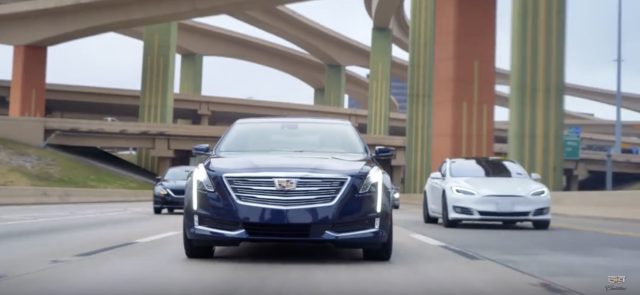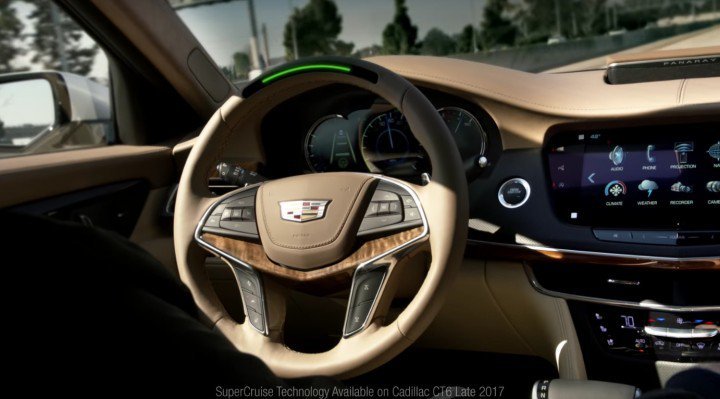 GM's Cadillac brand has been coming out with a new series of commercials called 'Future is Here'.
In one of those commercials, the automaker is showcasing 'Super Cruise', Cadillac's driver assist system competing with Tesla's Autopilot, and in the ad, GM shows the Cadillac CT6 passing by a Tesla Model S(after removing the badging on Tesla) as they state "the first true hands-free driving system for the freeway."
GM has a point that it has the first  "hands-free driving system for the freeway" since unlike GM, Tesla asks drivers to keep their hands on the steering wheel when using Autopilot. GM still requires the driver's attention and even monitors it.
As for the actual performance of the systems, they are both very different. On the highway, they perform in a similar way , but Super Cruise can not be activated in as many situations as Tesla's Autopilot.
Tesla'a Autopilot  relies on a computer vision technology powered by a neural net combined with high-precision maps that are being gathered by the company's own customer fleet of several hundreds of thousands of vehicles.
GM's Super Cruise works with maps gathered by separate mapping vehicles using lidar sensors and therefore, its Super Cruise-equipped vehicles can only work where they have mapped the environment.It will disengage in areas where it can't maneuver properly.
Previous automakers who took swipes at Tesla include Nissan releasing an "attack ad" against Tesla's reservation process for the Model 3 in 2016 and just a few months later, BMW tried to convince Tesla Model 3 reservation holders to buy the 3 Series plug-in with a series of commercials.
Either way, it's nice to see some friendly competition on the driver assist system front.