Lamborghini Builds 10,000th Huracan After 4 Years As Details Emerge About Its Successor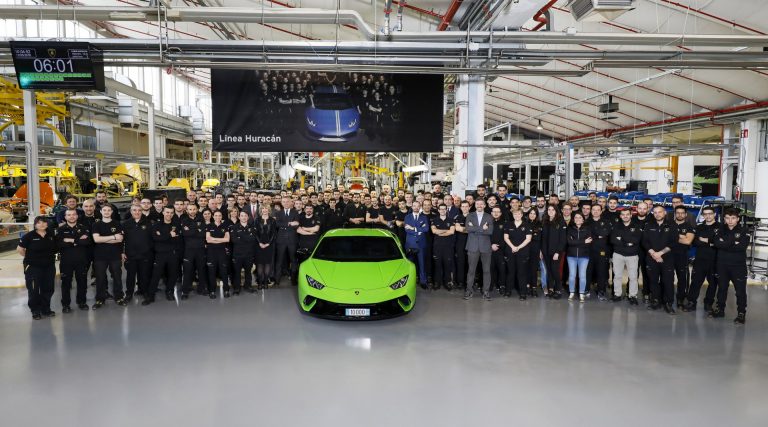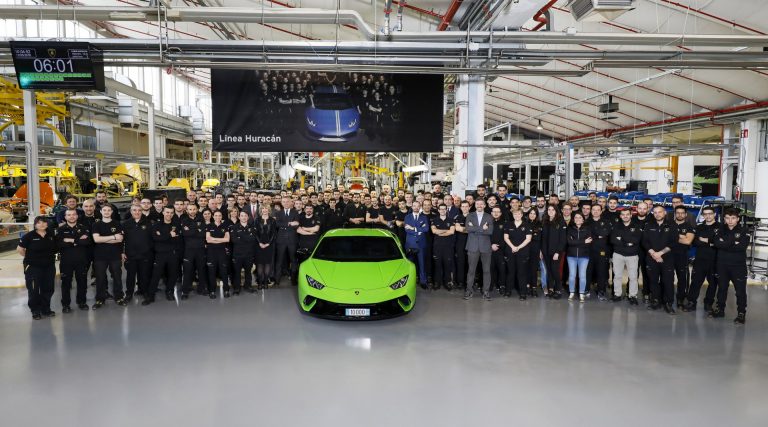 The 10,000th Lamborghini Huracán has rolled off the assembly line in Italy,marking a production milestone for the V10 model of Lamborghini. The celebratory model is an LP 640-4 Performante sporting the same Verde Mantis Green colour as the #11 Huracan GT3 that won its class at the 2018 Daytona 24 hours race.
It's taken around four years to reach the figure, during which time the Huracan range has swelled to six cars,from the coupe and Spyder in rear and 4 wheel drive forms, and the hardcore Performante, now available with both hard and soft tops.
The Canada-bound Huracán Performante model features a naturally-aspirated 5.2-liter V10 engine that produces 640 PS (470 kW) and 600 Nm (442 lb-ft) of torque. It enables it to accelerate from 0-100 km/h (0-62 mph) in 2.9 seconds and hit a top speed in excess of 325 km/h (201 mph).
The Huracan is central to a record year of sales for Lamborghini. In 2017, it delivered 3,815 cars, of which 70 per cent were Huracans, the rest Aventadors.
The Huracán will remain in production for several more years but details are already starting to emerge about its successor. The successor which is due in 2022 will come with an hybrid assistance. V10 engine has become part of the Lamborghini's DNA and will continue to be found in the next-generation model. Rear- and all-wheel-drive models will be offered.
Lamborghini won't follow the footsteps of the BMW M5 and offer an all-wheel drive system that can be transformed into rear-wheel drive at the push of a button. As the engineer explained, switching off all-wheel drive burden the car with additional weight while the suspension is still setup for an all-wheel drive model.
The Huracan also features powerfully in motorsport, with the Huracan Super Trofeo as leader in Lamborghini's four single-make series, and the Huracan GT3 competing in championships around the world.
What do you think?