Car Badge Acronyms You Probably Never Knew The Meaning Of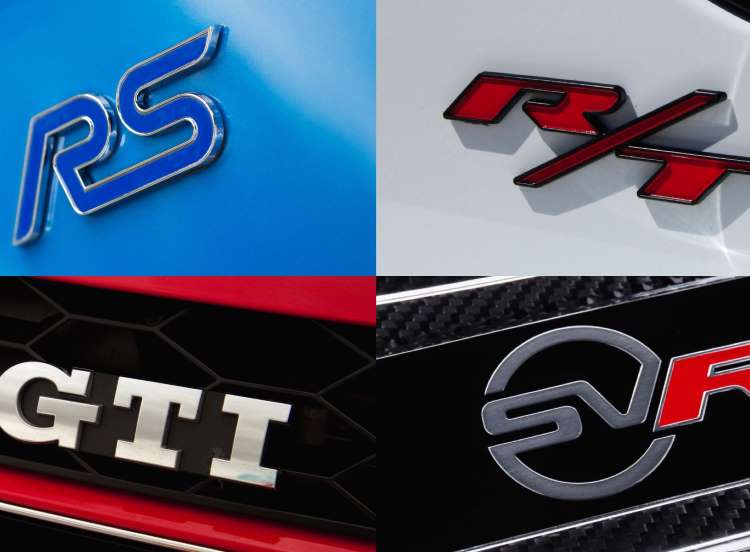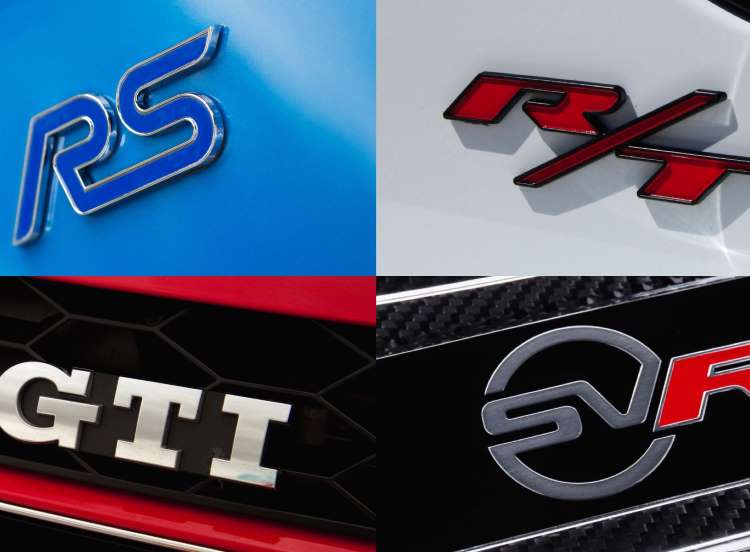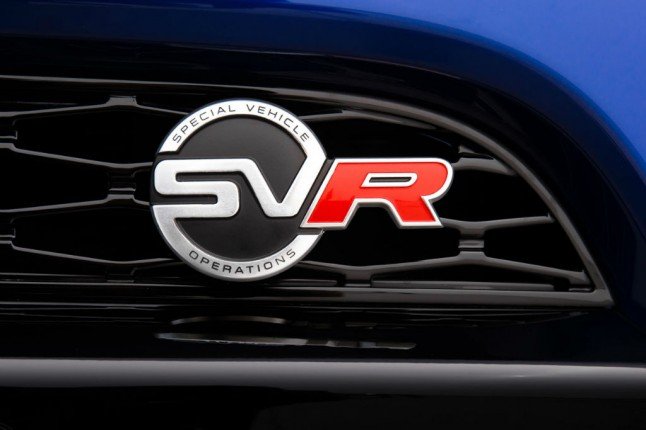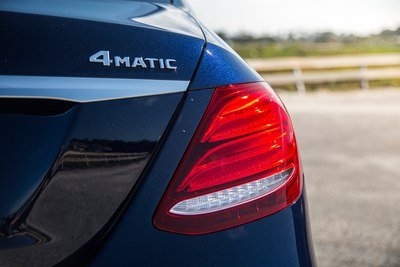 Automotive acronyms continue to be used extensively. While most companies typically take two or three letter combinations and turn them into full-on model names,it's often the letters that come after the name that give the biggest clues as to its true identity.
Below are some of the most popular acronyms and what they actually mean.
1) Mercedes-Benz(AMG)
The 3-letter acronym contains the name of 2 of its founders: Hans Werner Aufrecht, and Erhard Melcher, and Aufrecht's birthplace of Großaspach in Germany.
AMG: Aufrecht Melcher Großaspach
4Matic (stylized as 4MATIC): marketing name of an AWD four-wheel drive system.
2) VolksWagen
GTI moniker stands for Grand Touring Injection to signify the turbocharged 2.0-liter engine while Golf R borrows its moniker from the racing team
GTI: Grand Touring Injection-turbocharged 2.0-liter engine
R: Racing
TDI: Turbocharged Direct Injection
TSI: Turbocharged Stratified Injection
3) Honda
Two of its acronyms,the Si and Type R monikers, are associated with high horsepower and plenty of torque steer.All powered with the aid of VTEC.
Si: Sport Injected
Type R: Racing
VTEC: Variable Valve Timing and Lift Electronic Control
4) Lexus
Lexus uses F for its top-trim models. The sixth letter in the alphabet not only represents the "flagship" models, but is also a nod to the automaker's home track, Fuji Speedway in Japan.
F: Flagship / Fuji Speedway
5) Lamborghini
The Lamborghini SV acronym has been worn by the Diablo, Murcielago and Aventador,and it signifies the highest in performance throughout the range.
SV: SuperVeloce
6) Alfa Romeo
On every new Alfa Romeo model, the letters D, N, and A are displayed prominently somewhere near the gear lever.
A.L.F.A: [Società] Anonima Lombarda Fabbrica Automobili (Translation: Lombard Automobile Factory Company (until 1920))
DNA: Dynamic, Natural, and All Weather Modes
7) BMW
When it comes to things like variable valve timing, large SUVs, and BMW's actual three-letter designation, expect nothing less.
BMW: Bayerische Motoren Werke (Translation: Bavarian Motor Work)
SAV: Sports Activity Vehicle
VANOS: From the German "VAriable NOckenwellenSteuerung" (Translation: Variable Camshaft Timing)
8) Dodge
The R/T badge was introduced in 1967.The SRT badge signifies even more power
R/T: Road/Track
SRT: Street & Racing Technology
392: Cubic Inches of 6.4-liter V8
9) Jaguar
Jaguar use SVR acronym to its F-Type sports car following the Range Rover with the same name.
SVR: Special Vehicle Racing
SVO: Special Vehicle Operations
10) Infiniti
In 2010, Infiniti slapped an IPL badge and some go-fast bits on its G37 coupe giving it 348hp(259 kilowatts). At the same time, the company added all-wheel drive to its lineup, signified by a single X
X: All-Wheel Drive
IPL: Infiniti Performance Line
11) Ford
Ford's iconic acronyms are for high-performance machines like the Mustang and the GT supercar. Focus and Taurus benefit with monikers like RS, SVT, and others.
SHO: Super High Output
SVT: Special Vehicle Team
ST: Sport Technologies
RS: Rally Sport
12) Fiat
Fiat is actually four letters that combine to create a single phrase. The phrase, "Fabrica Italiana Automobili Torino" loosely translates to mean "Italian automobile factory, Torino."
FIAT: Fabbrica Italiana Automobili Torino (Translation: Italian Automobile Factory, Torino)
13) Ferrari
Ferrari borrows its acronym from its F1 cars. The newest letter, 'T,' is also the oldest, and signifies the turbocharged engine like in the California convertible, and the transversely mounted gearbox in the 312T.
T: Turbocharged / Transverse
M: Modificato
KERS: Kinetic Energy Recovery System
14) Chevrolet
Three of Chevrolet most notable trims, LS, RS, and SS, each have a range of performance credentials and options that separate one from the other.
LS: Luxury Sport
RS: Rally Sport
SS: Super Sport
15) Acura
Acura's  three most popular acronyms,including the new TMU + IPU used on the NSX.
NSX: New, Sportscar, Experimental
SH-AWD: Super Handling All-Wheel Drive
P-AWS: Precision All-Wheel Steer
TMU + IPU: Twin Motor Unit + Intelligent Power Unit
16) Subaru
The WRX and STI monikers have been around, in some form or another, since the early '90s.
WRX: World Rally Experimental / World Rally Cross
STI: Subaru Tecnica International
17) Porsche
The GTS acronym sits on the back of everything from the 718 Boxster to the Panamera to the new 911.
GTS: Grand Turismo Sport
18)Nissan
Like the GT-R sports car, Nissan's Nismo performance arm is actually an acronym in itself.
NISMO: Nissan Motorsport International Limited
GT-R: Gran Turismo Racer
Feel free to add to the lists.