Genesis To Kick Off Production Of GV70 EV In The U.S By End Of 2022
South Korean automaker, Genesis to kick off production of GV70 EV in the United States by end of 2022. 
Hyundai plans to build more electric vehicles models in the U.S at the Hyundai's Alabama Plant.
Hyundai Motor Group will produce the Genesis GV70 for the first time in the U.S at the Hyundai's Alabama Plant. Starting with the GV70 EV early next year, Hyundai plans to build more electric vehicles models at the Alabama plant.
Hyundai is preparing a strategy to produce electric vehicles locally from the beginning of next year and at the same time is looking to raise the brand image one step further with the launch GV70 Electric variant that will be US-built.
The US electric vehicle market, which stood at 360,000 units last year, is expected to grow rapidly to 7.2 million units in 2030 and 12.5 million units in 2040.
Hyundai also plans to take advantage of new US government policy. President Joe Biden has pledged that 50% of new cars sold in the US market by 2030 must be electric vehicles, and it is also considered as a requirement to get subsidies that the vehicles were manufactured in the United States.
In particular, sales of the mid-size sports utility vehicle (SUV) GV70, which began to be sold in the United States in June, are steadily increasing. It is interpreted that the decision of Hyundai Motor Company to select the GV70 as its first locally-produced electric vehicle model was made in consideration of recent sales performance.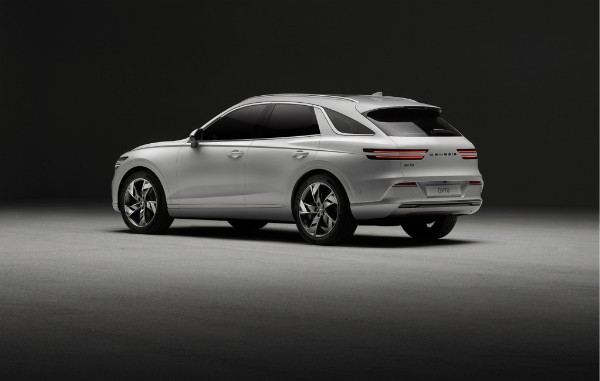 An industry official said :
"The local production of the GV70 EV is a strategy movement to speed up the conversion to electric vehicles and at the same time solidify its position as a premium brand in the U.S market."
When Hyundai Motor announced its third-quarter earnings on the 26th of last month, it said :
"The US is showing an active will to convert to electric vehicles, and considering these market changes, it is considering the production of electric vehicles in the local area." In May, Hyundai Motor Group announced a plan to invest $7.4 billion (about 8.7 trillion won) in the U.S. over five years.