Germany Activate Their ICU Planes To Airlift Coronavirus Patient (Photos)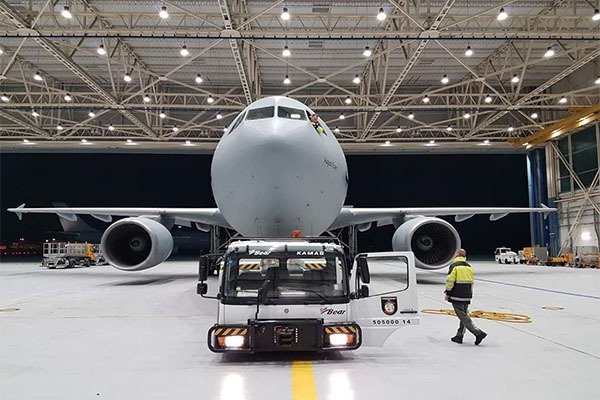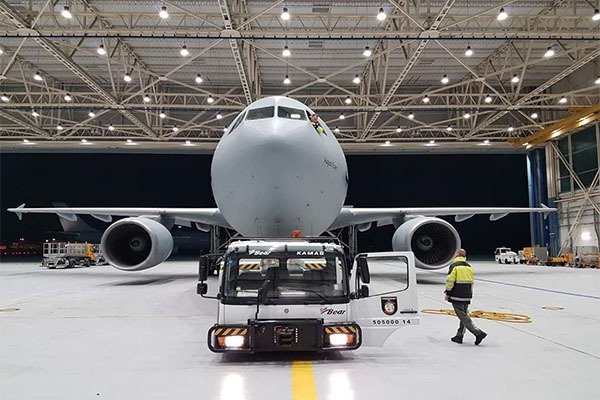 The Coronavirus is turning some countries to serious innovators and Germany has been very proactive. The European country just-released special ICU planes to fly Coronavirus patients from Italy to Germany. The special aircraft is an Airbus A310 MedEvac. The plane arrived in Italy to take 6 patients suffering from the Coronavirus to different German hospitals. The plane will also pick up some French nationals suffering from the virus. It has a capacity of 44 beds of which 16 are for high intensive care patients and up to 25 medical staff. The full equipment of the plane is listed below.
Equipment On The ICU Planes
Intensive care ventilator "Evita 4" transport ventilator
"Oxylog 3000" multi-function monitor
"Propaq EL106" 2 triple syringe pumps
"Combimat 2000" suction pump "Accuvac" v
 16 "Micropaq" patient monitors 1
"I-Stat" blood gas analyzer 2 flexible bronchoscopes
"SonoSite" portable ultrasound system 6
"Barkey" patient warming systems
12-lead ECG 2 defibrillators
16 "Combimat 2000" triple syringe pumps
4 Medumat LifeBase III
4 "IP 2000" infusion pumps
1 central monitor system 1
Refrigerator for medical chilled goods
Photos Below

Those are the equipment the ICU planes will come with. These are high medical equipment that will be used to stabilize patients as they are airlifted. Kudos to the Germans for this initiative.