A Ghastly Motor Accident Survivor Celebrates Her Birthday; Shows Her Scars (Photos)
A young lady, identified as Peace Ntuk, who survived a ghastly motor accident which happened on 5th of July 2018, has taken to Facebook to appreciate God for the miraculous survival.
As you can see, the accident gave her a very deep cut in the head that required a lot of stitches. She's indeed lucky to have survived.
Thanks to the medical doctors that made this possible.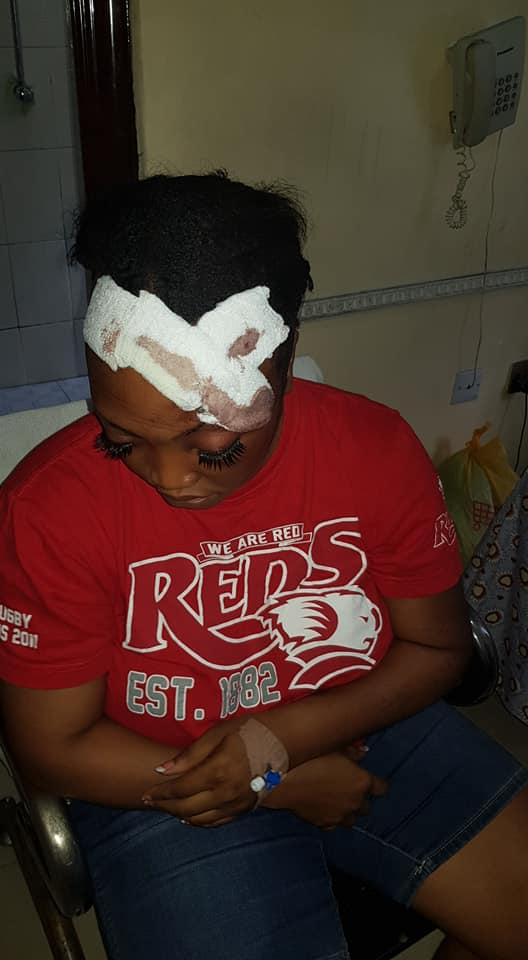 On her Facebook wall she wrote;
Testimony! Testimony!! Testimony!!!
This happened to me on the 5th of July 2018.
I'm among the living today is by the grace of God.
Happy birthday to me.