Helicopter Operator Picked A Stroke Patient And Not A Billionaire On Benin-Ore Road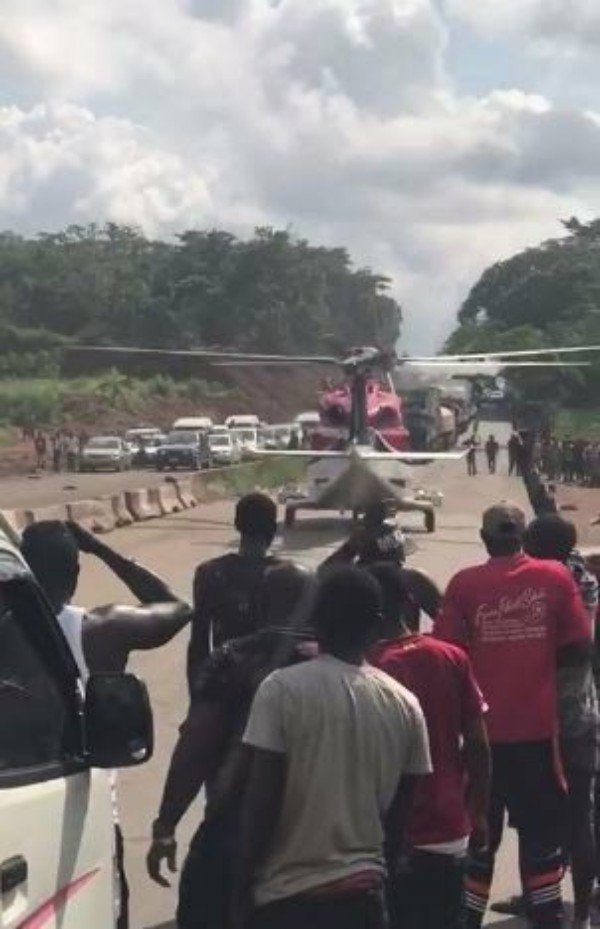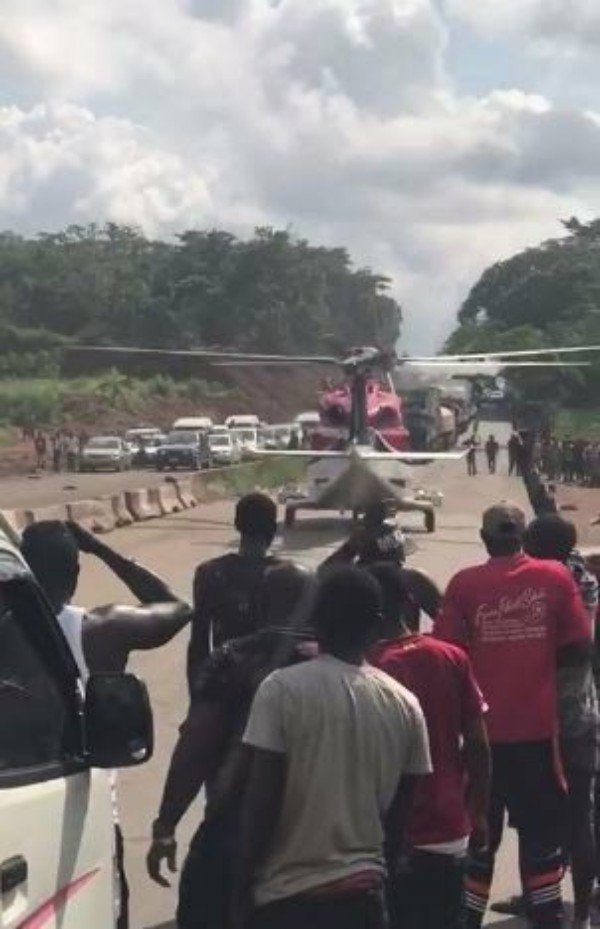 Helicopter company Tropical Arctic Logistics Ltd has told the BBC that the man who was picked up by a helicopter in the middle of a huge traffic jam on Benin-Ore Road had suffered a stroke.
The company said that there was no truth in the speculation that the helicopter was called by a billionaire or the girlfriend of a billionaire who wanted to escape the huge traffic jam.
This is coming after Nigerian Civil Aviation authority said that it had launched an investigation into the incident that happened on Sunday.
The video, which was first shared by billionaire Luxury Entrepreneur and CEO of Julian's Luxury, Mr Julian Osula, provoked condemnation about the behaviour of Nigeria's super rich.
But the helicopter operator says it was normal for their company to respond to emergency situations — since there is no such public emergency service available — and they had done so six times in the last two months.