Meet 30 Year Old Hendrick Chebanga, The Man Who Builds Miniature Replicas Of Vehicles (PHOTOS/VIDEO)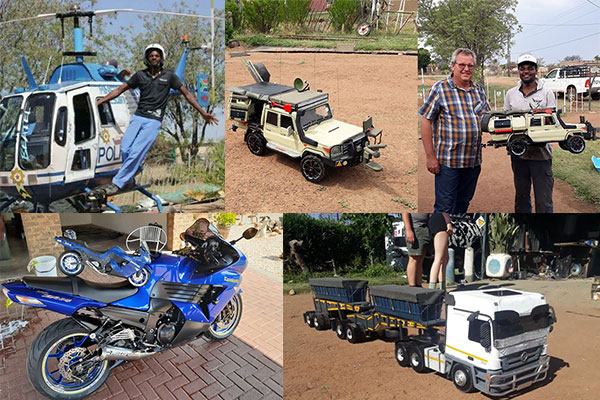 A creative man, known as Hendrick Chebanga (@HendrickWorks), is making a name for himself with his miniature replicas of various vehicles he has built.
The artist recently showed off a miniature Toyota Land Cruiser bakkie he made for a client that resembles his actual vehicle.
Hendrick Chebanga has amazed many as he has crafted miniature versions of a number of vehicles.
According to him,
Art comes in different forms and one needs to be passionate about it to make a success. Sadly, with many aspiring artists and highly competitive industry, many artists fail to make a living with their craft.
@HendrickWorks, however, is doing something unique. That is getting everyone talking about the obvious talent deposited in this young man by creating replicas of different sizes of cars for customers.
Hendrick Chebanga is 30 years old and hails from Zimbabwe. He came to South Africa in search of a better life, has no tertiary education, and no formal job.
His story took a turn the moment he started building and selling toy cars. Before he later graduated to make more giant projects.
Hendrick has done lots of other amazing projects which have got lots of people talking bout him. Additionally, his great work on a helicopter made people give him the name "Helicopter man" in his community.
His story is heartbreaking and inspiring at the same time. Imagine if a talented soul such as Chebanga had the opportunity and all the resources to attend a tertiary institution and fulfill his dream to study engineering.
Yet, he built a helicopter. Not one that can fly, but one that caught the attention of aviation experts. Using corrugated iron and other scrap metal, Chebanga built a life-size replica of a police helicopter in his backyard, meticulously attending to the fine details.
Some of his works are shown alongside the actual vehicles in the images and the video below.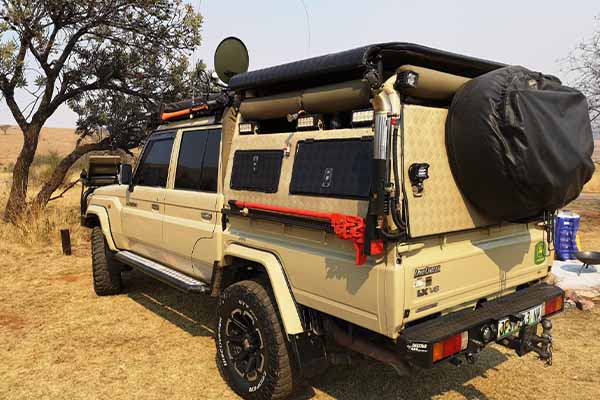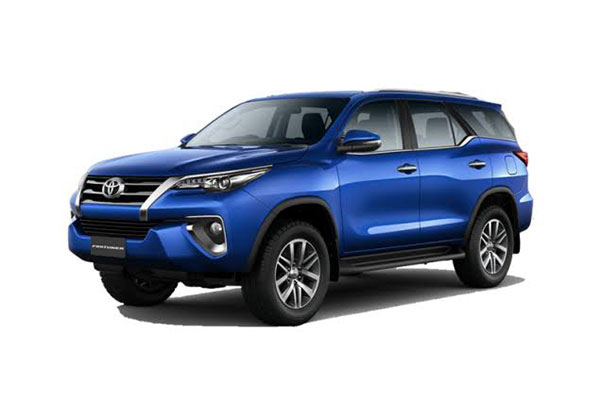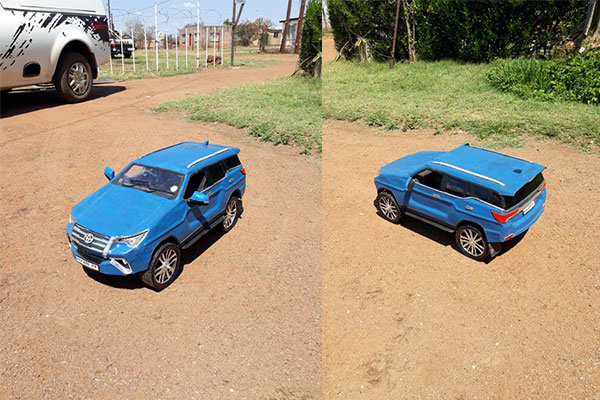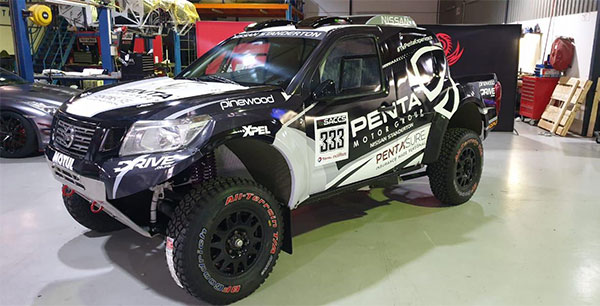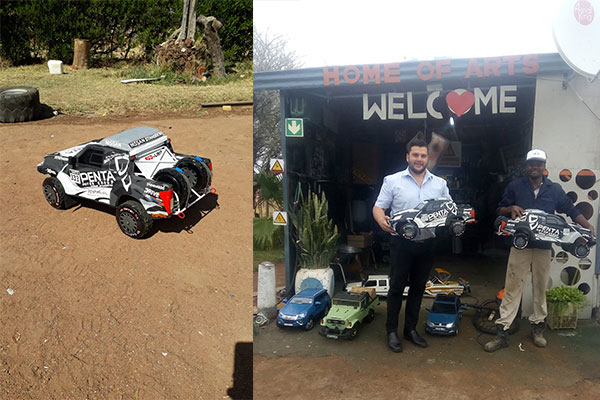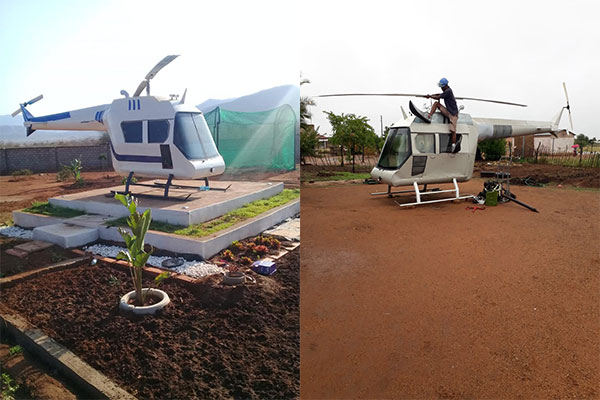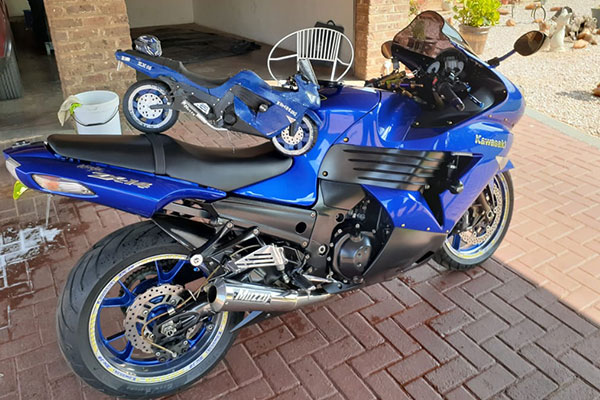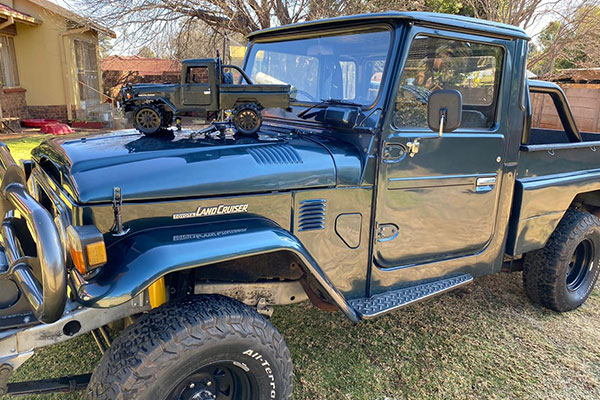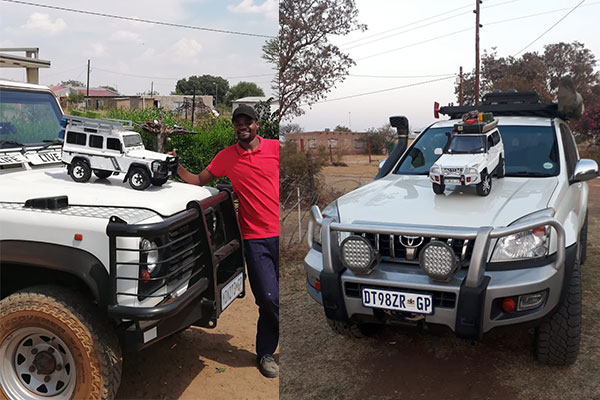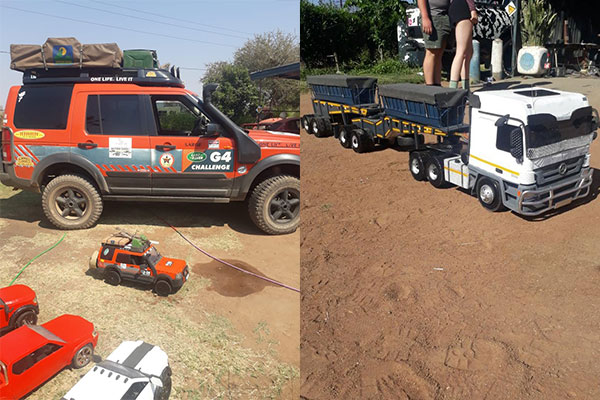 Video Of Hendrick Chebanga And Some Of His Projects
Video excerpts and pictures from @HendrickWorks  and Rekord Pretoria