Honda's Mean Mower Is Set To Become World's Fastest Lawnmower And It Is Quicker Than Honda Civic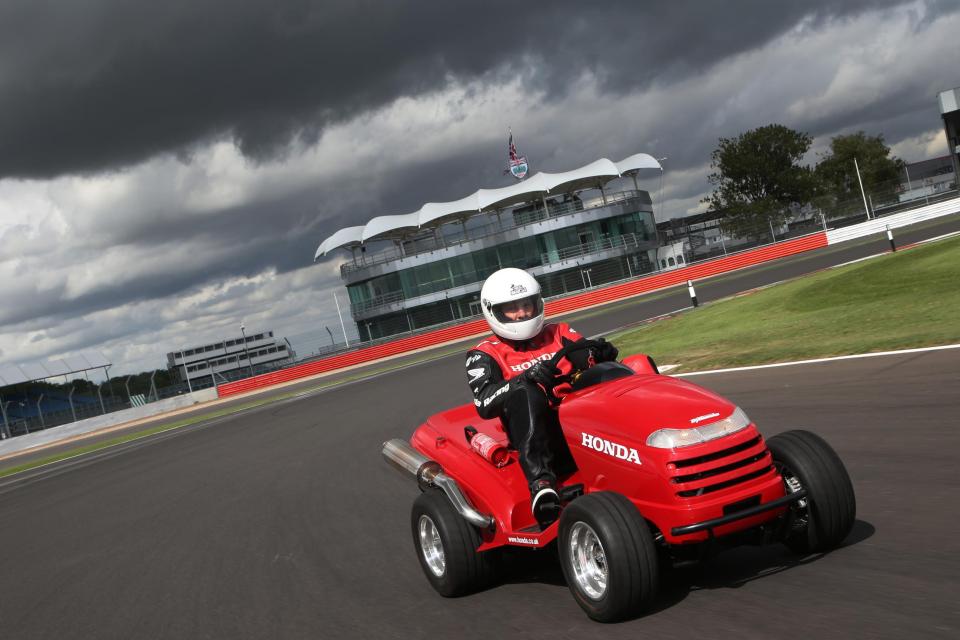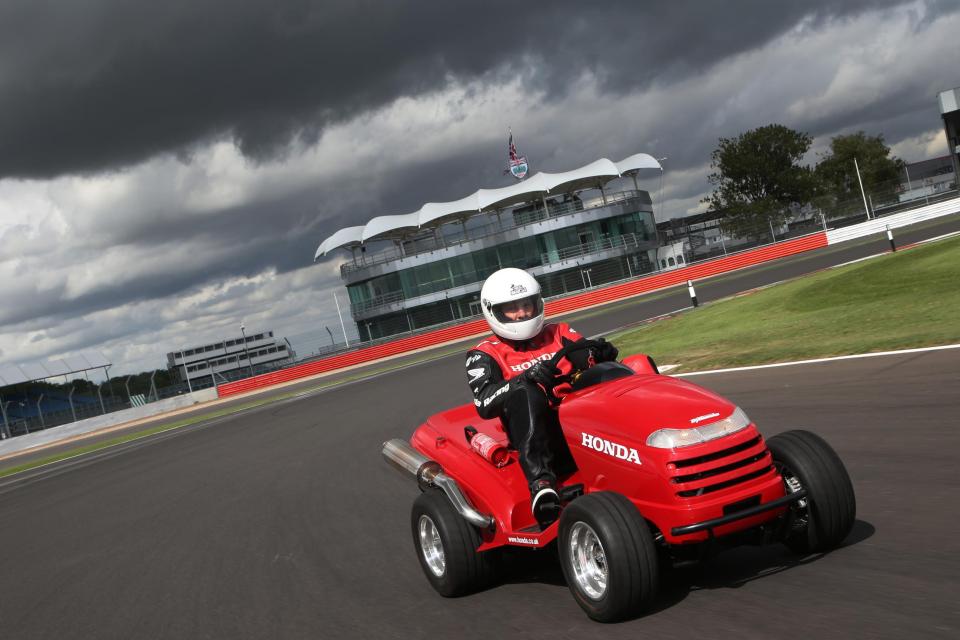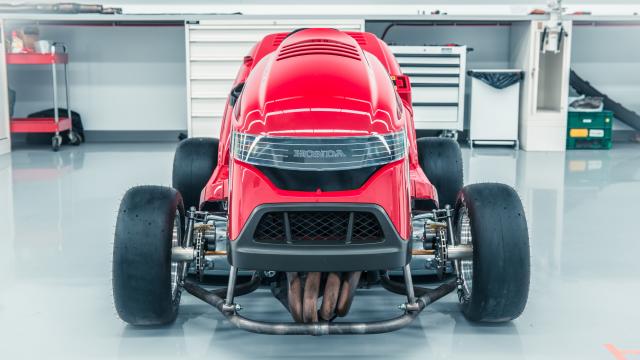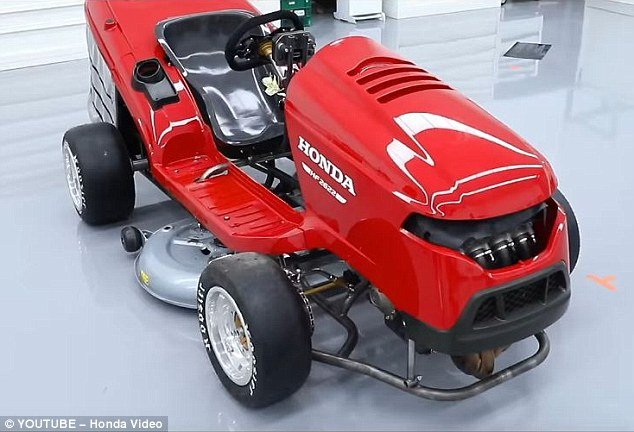 Nearly four years ago, Honda's Mean Mower went an averaged 116.57 mph, setting the record for world's fastest lawnmower .
The record was broken in late 2015 by the Norwegian Speed Factory team on a modified Viking T6 lawnmower which topped out at 133mph.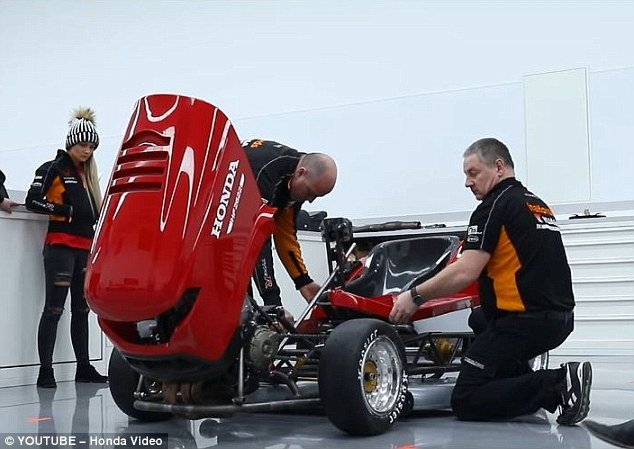 Now,Honda says, they're trying to reclaim the record, with a beast they've dubbed the Mk. 2.
The latest super powered ride-on grass cutter is fitted with the same 1,000cc four-cylinder engine found in the brand new CBR1000RR Fireblade superbike, which gives it around 189bhp.
Honda claims the superbike-powered mower will be able top 134mph ,which would make it even faster than a 2017 Honda Civic hatchback or a 1.5-litre Mini Cooper hatchback .
The mean mower also features a carbon-fibre bucket seat, Sparco racing steering wheel, more alternations to the chassis and a set of lightweight wheels wrapped in sticky slick rubber.
It's also expected to have traction control, ABS brakes an the same anti-wheelie system fitted to Honda motorcycles so it shouldn't flip over.
Once finished, Team Dynamics hopes to set a new Guinness World Record top speed for mowers, taking the crown back to Japan.
According to Honda, Fast and Furious Live stunt driver, Jessica Hawkins, will be at the wheel of the new Mk2 model when it finally hits the track, but no test date has been set.
What do you think?