Honda's New Civic Type R Racecar Looks Mouth-Watering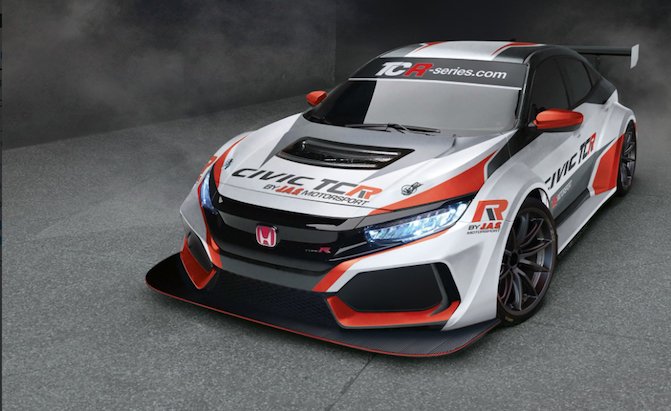 Honda has not really being in the news like other auto brands lately,now they are!.
They unveiled today Civic Type R racecar for the TCR International Series (an international touring car championship).
Its expected to hit the tracks next year when the 2018 season commences.
TCR has a quite different approach unlike other motor sports competitions.They use cars that are majorly based on their production versions.
Quick Specs Of Production Version :
-It moves from 0-60 in 4.9 sec
-It has 306 hp
-And a top speed of 170 mph (273.6 Km/h).
Additional Specs For The Race Car Version :
-A race-approved aerodynamics package
– A multi-link rear suspension setup
-A racing ECU
-An FIA-approved roll cage
-Additional exterior lighting
-A driver cooling system
Deliveries of the Type R TCR are expected to commence December 15th 2017, just in time for the 2018 season.
Love this ?
Lets hear from you.
Kindly download our android app and subscribe to our newsletter.