This Hospital Lets Kids Drive 'Mini Cars' Into Surgery To Reduce Fears & Anxiety (Photos)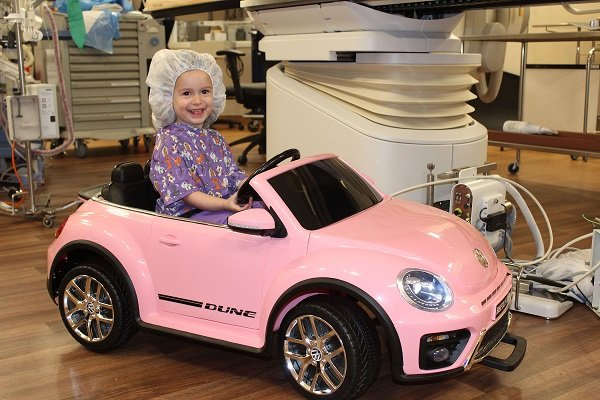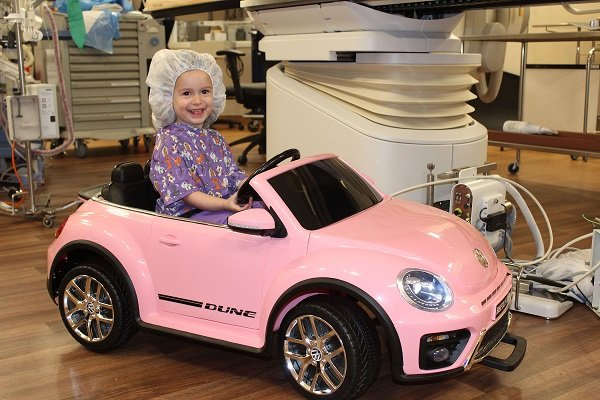 A hospital in California discovered a very unique, interesting and fun way to help kids ease nervousness just before they go into the theater for surgery.
According to the information we were able to gather, staff at Doctors Medical Center in Modesto, California got two mini cars – a black Mercedes Benz and pink Volkswagen Beetle – for their pediatric patience.
They allow the kids play with the miniature cars for some time before the surgery. Officials at the hospital claim they can see the kids' "stress and anxiety disappear" when they get to play with the cars.
The rides will also take the kids to the operating room and the goal is to reduce anxiety and stress in them. It helps make the whole process less scary for the kids.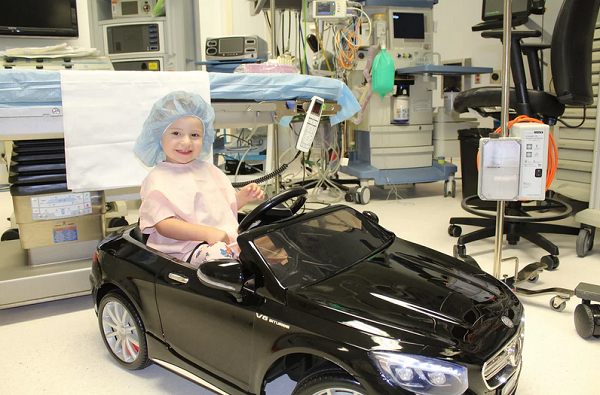 The idea came from a nurse who conducted research and discovered that cars have a lasting impact on young patients.  So far this unique approach has reportedly been a success.
"When the children find out they can go into the operating room riding in a cool little car, they light up, and in most cases, their fears melt away," the hospital told the news outlet. "In addition, when parents see their children put at ease, it puts them at ease as well."
The two miniature cars come with some interesting features like stereo, pre-loaded music and MP3 player the kids have control of via remote. They also have doors that open and working headlights, back-up and dashboard lights. They are very similar to the Mini Tesla Model S we once wrote about – Behold The ₦216k Tesla Model S For Kids With High End Amazing Features (Photos and Video)