How To Reset The Oil Life Indicator Of Your 2006-2007 Honda Accord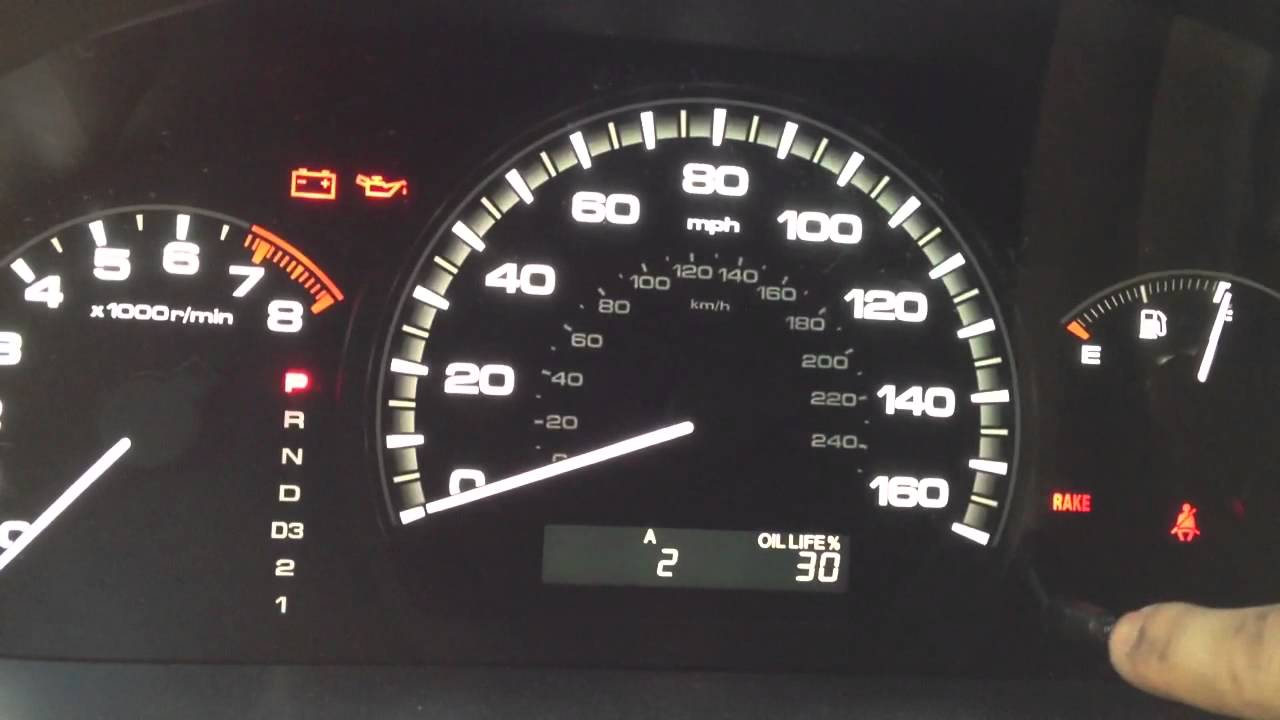 Today, I got a call from a friend of mine who asked how he could reset the oil life indicator on dashboard of his 2006 Honda Accord. He told me he just finished servicing the car and needed to get the indicator back to 100%.
In a jiffy, I was able to put him through on what and how he should go about it.
After a while, I realized a lot of people on various Autojosh platforms might need to know this as well. This is why we are making a post on this. Remember, Autojosh is always here for you when it comes to car related stuff.
Below is the step by step instruction on how to reset your oil life indicator on a 2006-2007  Honda Accord .
Turn the ignition to run (one position before starting engine).
Press the SELECT/RESET knob located in the instrument cluster, until the engine oil life indicator is displayed.
Press the SELECT/RESET knob for more than 10 seconds. The engine oil life indicator and the maintenance code(s) will blink.
Press the SELECT/RESET knob for more than 5 seconds. The maintenance items code will disappear, and the engine oil life will reset to 100.
Turn the ignition off and then start the engine to verify the indicator has been reset.
No further step. You're done!!!
We also attached this Youtube video below for more clarification.